simply original
Chaparral Hardwood Collection features true North American species from the northern hardwood forest region, prized for its slow-growth hardwood timber, and smooth, tight-graining characteristics. The hardwood plank faces are hand crafted and factory finished in a warm array of natural and rich colors.
How does our floor measure up?
Seven inch-wide planks with longer random lengths up to 6 feet create expansive and timeless visuals. The competition is primarily providing random length of up to only 4 feet. These features make Silverado Plank an exceptional value with maximum design impact.
Simply Better…Discover Why.
CHAPARRAL BROCHURE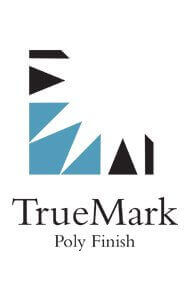 TRUEMARK POLY FINISH
The Chaparral Collection from Hallmark Hardwoods is
 finished with our proprietary TrueMark Poly Finish.
By using the latest technology in finish systems our TrueMark Poly Finish is unsurpassed in ensuring the most protective, clear & easily maintainable coatings available for even the toughest of families.
Hallmark Hardwoods uses revolutionary nanotechnology in the surface coats to maintain the beautiful appearance and durability of the surface finish. Additionally, Nine coats of ultra clear aluminum oxide fortified finish, so durable it is carries a limited lifetime warranty against your family's wear and tear.
Aluminum Oxide is also added to provide maximum strength for your floor. TrueMark Poly Finish, fashion, function and beauty designed to protect your wood flooring investment for today and all of your tomorrows.

TRUEMARK – Simply Superior
Durability, Longevity & maintenance made easy are our benchmarks when creating our TrueMark poly finish… for,
• Superior color depth
• Superior durability
Protecting your wood flooring investment for today and tomorrow.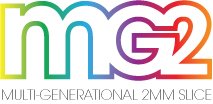 Hallmark Hardwoods Chaparral
engineered hardwood floors feature a 2mm rotary face cut layer. This thick wear layer makes it possible to perform 2 guaranteed sandings. You can now enjoy the superior dimensional stability of an engineered hardwood floor without compromising on the thickness of the surface wear layer.
MG2 – Simply Renewable
North American Hardwoods producing a,
• Certified
• Guaranteed
• Long Lasting
Wear layer for Multi-Generations
to enjoy for years to come.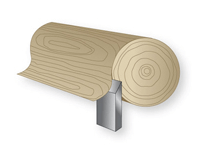 TRADITIONAL ROTARY – CUT FACE
Rotary-cut face allows for a thinner, more efficient cut. Sophisticated, state-of-theart cutting machinery, careful management of logs, and slow drying of the veneer, takes rotary-cut face to a higher performance level than ever before. Rotary-cut top layers accentuate the natural grain pattern and rich wood appearance for a slightly pronounced grain presentation.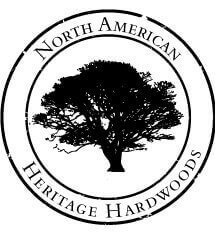 AMERICAN TIMBER SOURCING
Hallmark Hardwoods Chaparral engineered hardwood flooring, uses premium USFS Certified North American Species. Sourced from sustainable sources make these historic woods an ideal fit for your home.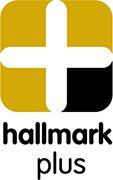 Premium Fashion
Classic to Contemporary
Lifetime Warranty
Limited Lifetime Warranty finish and structure
Ultimate Lengths
Random Length up to 6 Feet Long
Superior Wear
2.5mm Rotary-Cut Face / TrueMark® Poly Finish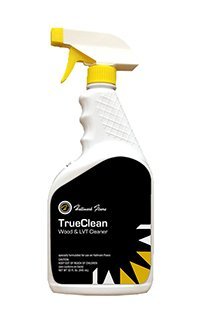 Hallmark Floors' Cleaning Products
TrueClean For Truemark Polyurethane Wood Floors &
Surface Guardian Basic/Pro LVT Floors
TrueClean is a specially formulated for the cleaning and care of
Truemark Polyurethane wood floors and Surface Guardian Basic/Pro
LVT floors. Designed to clean without leaving residue or film buildup.
Leaves floors sanitary, reduces odors, cleans and protects wood
and LVT floors.
Available on Amazon.com and through your local dealer.
MAINTENANCE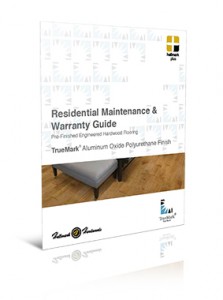 Chaparral Hardwood Flooring Collection
Maintenance and Warranty Guide
Click Here
Designers and Architects
If you are a designer or an architect and you need additional
information, please fill out the form to the left, and someone
will get back to you soon.
If you are a retailer and would like more information on
how to obtain a display for your store, please go to our
retailer resource page for more information.
FEATURES
* Dark fill in natural splits and knots.
Collection:

Chaparral Hardwood flooring

Width:

6"

Thickness:

½" thick with 2.5mm rotary peeled face

Length:

Random up to 6' (72")

Edge Detail:

Pillowed with chatter

Surface Texture:

100% Hand-scrape distressed

Coatings:

TrueMark Glaze Finish

Package:

20.7 sqft / carton; 66 cartons / pallet

Weight:

38 lbs / carton

Warranty:

Limited Lifetime residential finish and Limited Lifetime residential structural
5 year commercial finish and 10 year commercial structural

Trim Options:

Stair Nosing / T-Molding / Threshold / Reducer / Quarter Round;

Installation Options:

Glue Down, Staple, Float, and Over Radiant Heat

Cleaning Methods:

Hallmark TrueClean floor cleaner
Installation Instruction
Chaparral Hardwood Installation Instructions.pdf
Click here to down load.
Chaparral Hardwood Floor Molding
Chaparral Hardwood Collection by Hallmark Floors is Simply Original.

Simply Beautiful
Simply Better
Simply Hallmark