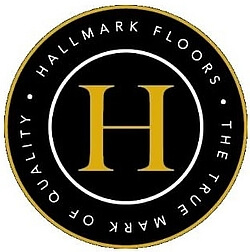 World of beautiful flooring.
Hallmark's wide range of flooring.  Ever since our inception in 1998, Hallmark Floors continues to be driven by our love for wood and our passion for developing, producing and offering the most beautiful, smart and innovative flooring.
Handcrafted in small batches by professional hardwood craftsmen, our wood floor collections are developed and designed to enhance the beauty of all types of homes and interiors, from cozy and traditional to cool and contemporary living.
Our relentless work and developments of our flooring collections have made us one of the fastest growing wood flooring companies on the market, and we are pleased and proud to offer you over 100 uniquely designed hardwood and waterproof floors.
Find Inspiration From Our Stories
Bianca Ruddy
CLEAN, MODERN, MINIMAL Introducing Hallmark Floors' new Serenity Series: Immerse yourself in the serene embrace of nature with our meticulously crafted Serenity Collection, sourced from the breathtaking landscapes of North America's New England region. [...]
Bianca Ruddy
Hallmark Floors RēCo Report 2023 | Hallmark Floors ranked top 7 in Floor Covering Weekly's annual RēCo Market Intelligence Report We placed as a top Hardwood Manufacturer for: Quality, Service, Merchandising Support, Price, [...]
Bianca Ruddy
2023 Award of Excellence Winners Announced Hallmark Floors wins FCNews Award of Excellence | These awards have become the industry benchmark of supplier excellence since they are voted on by their customers—the flooring retail [...]
Our selection of handcrafted hardwood, matte finish floors will give you the feeling of true wood
WHAT PEOPLE SAY
Reviews, Praises & Testimonials
"We like them a lot ! Very high quality and has the look of real wood like we wanted. We will definitely recommend your floors to everyone we know."
"We purchased the Organic Solid Wood Hickory Tulsi! We purchased them just about a year ago! We put them throughout our kitchen, living room, entryway and staircase! We get so many compliments on them and with 4 boys upkeep is so easy! Love love love them!"
"We like them very much and have received many questions and favorable comments from visitors on the floors. Of all the things about our new house, visitors immediately comments on the floors and ask about them. Of course we give them the details and recommend them."