Organic Solid Collection
Solid Hardwood Flooring
REAL RECLAIMED DESIGN
Handcrafted with a texture that thrills both your feet and eyes, the reclaimed design of the Hallmark Organic Solid wood floor carries a sense of history and charm. Creating a perfect complement to contemporary interiors and accentuating a vintage look, they feature a reclaimed design with planks of random widths and lengths, adding immediate warmth to any interior.
This innovative type of solid wood flooring with its genuine wood texture and natural patina is unique to Hallmark Floors.
BENEFITS FOR ORGANIC SOLID HARDWOOD COLLECTION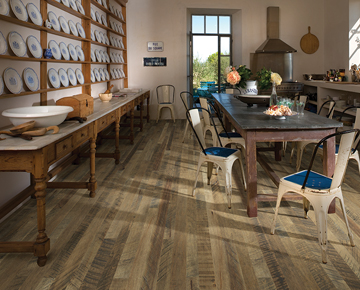 • Nu Oil® – No recoat at time of install.
• Protective low sheen – provides
a genuine natural wood look
• Guaranteed quality and durability -long lasting finish
• 100% Renewable with Hallmark's Restoration Oil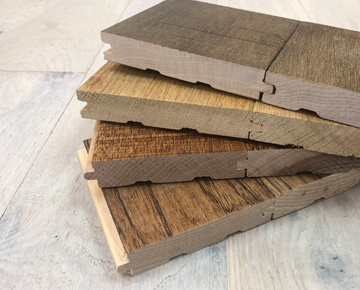 WOOD STRUCTURE
• 100% solid hardwood
• 3/4 solid wood provides maximum stability
• Healthy indoor air quality
BEFORE BUYING AND INSTALLING ORGANIC SOLID FLOORS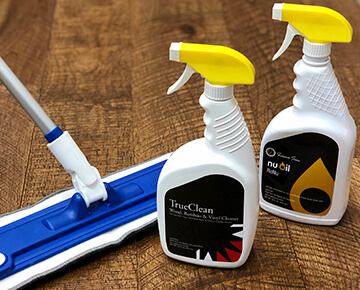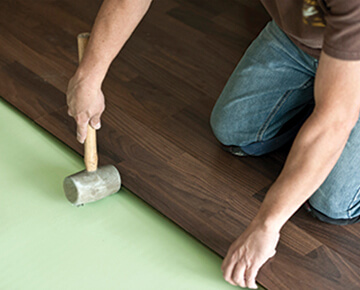 INSTALLATION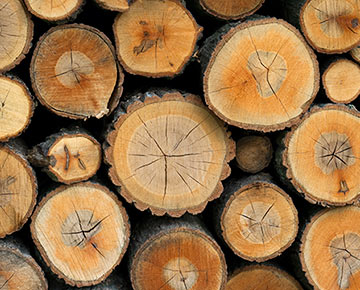 WOOD CHARACTERISTICS
Organic Solid hardwood flooring is a natural product and it will vary from texture, graining, knots, imperfections, and character. Fumed aging on oak products, over wood between boards, open & filled knots, splits & checks, ranging from large to small. Sticker marks & tannin-stains, heartwood and sapwood (light to dark) and varied texture due to custom 10 step proprietary process. Since this is a natural aspect of wood, it will create significant variation from plank to plank. Learn more here.