Teragren Bamboo
BEAUTIFUL, DURABLE, RENEWABLE BAMBOO
For Teragren products, we specify only Teragren Optimum 5.5 Moso bamboo grown in the Zhejiang province of China. There are more than 1,500 species of bamboo and Moso (Phyllostachys pubescens) is among the hardest, with dense fibers that make for strong timber and beautiful, durable bamboo flooring, panels and veneer. Bamboo has greater compressive strength than concrete and about the same strength-to-weight ratio as steel in tension. But it doesn't start out that way. To achieve the characteristics valued in construction material, it must be harvested at the right time, between 5-1/2 and 6 years.
ENGINEERED BAMBOO SELECTIONS: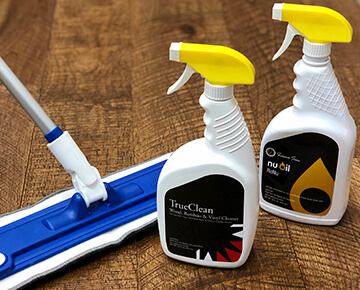 MAINTENANCE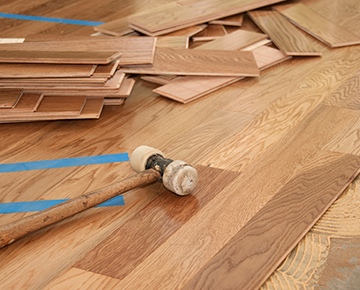 INSTALLATION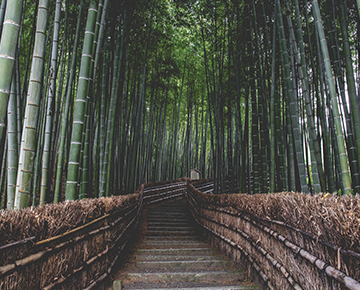 BAMBOO CHARACTERISTICS
Bamboo is a natural product and it will vary from texture, graining, knots, imperfections, and character. Since this is a natural aspect of bamboo, it will create significant variation from plank to plank.
FEATURES & BENEFITS
Collection:
Teragren Bamboo
Width:
Neotera: 5.12″
Essence: 7.48″
Synergy Solid: 3.78″
Solid Naturals: 3.78″
Thickness:
Neotera: 0.47″
Essence: 0.55″
Synergy Solid: 0.47″
Solid Naturals: 0.59″
Length:
Neotera & Essence: 72.83″
Synergy Solid: 72.44″
Solid Naturals: 37.80″
Edge:
Hand Crafted Micro Bevel
Texture:

Neotera: Smooth with natural graining

Essence: Hand-scraping, wire brushing, natural saw marks; Wheat & Chestnut are Smooth

Synergy Solid: Smooth

Solid Naturals: Smooth

Finish:
TrueMark® Glaze Tek
Warranty:
Limited Lifetime Structural & Residential Finish + 5 years commercial Finish and 10 year commercial structural/td>
Trim Options:
Base Shoe / Quarter Round, Mini Threshold, T-Mold, Reducer, Flush Stair Nose
Installation:
Glue or Nail