Waterproof Flooring 101
Waterproof Flooring 101 education is designed to educate the consumer about waterproof floors and Hallmark Floors' rigid waterproof products. Learn all about Hallmark Floors process in creating rigid click and dry back products, from construction to finish. Hallmark Floors' waterproof flooring has a variety of beautiful and innovative quality collections to choose from.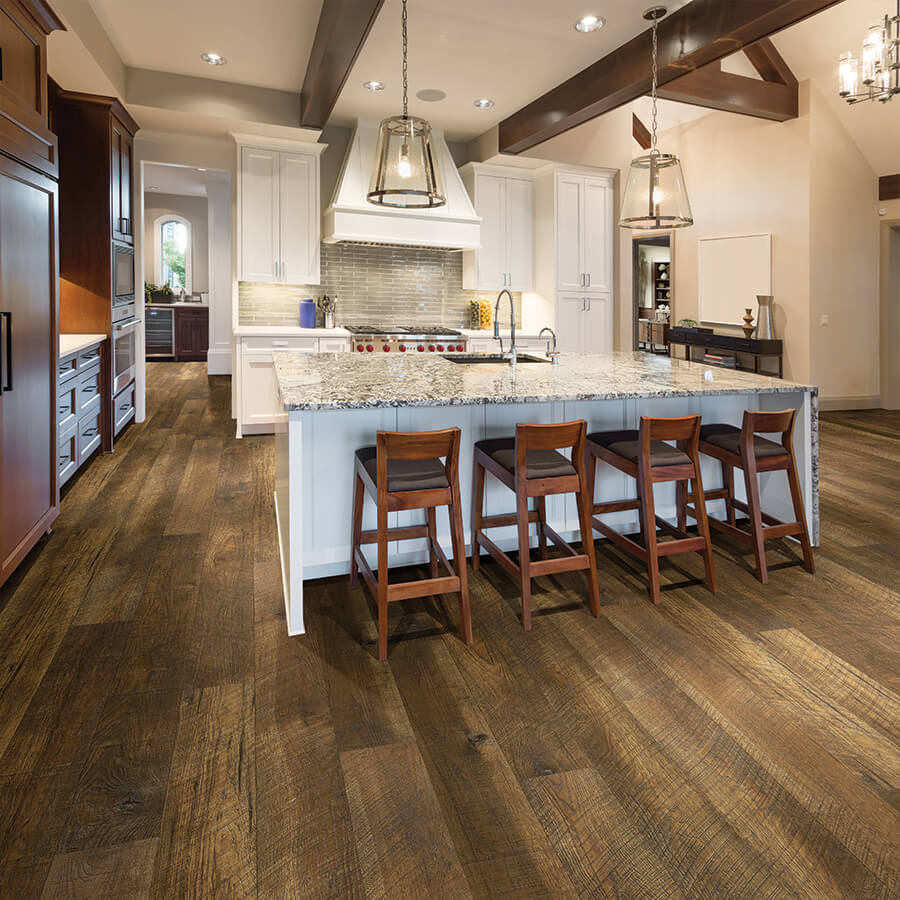 Duchess, Hickory, Courtier Rigid Waterproof flooring.
WATERPROOF FLOORING
Ten plus years ago we started in the flooring industry as Hallmark Hardwoods. We started with our Heirloom collection, which took the market by surprise with its longer lengths and wide widths, not to mention the beautifully handcrafted textures and colors. We have expanded our product line over the years to include waterproof flooring and commercial floors. Our passion for fashion and beautiful floors has not ceased. We continue to push forward with new innovative flooring.
We have a passion for making floors, but it is our superior craftsmanship, quality and the local neighborhood flooring dealer that made us the fastest growing flooring manufacturer in the United States today. If you would like to see the collections in person, because photos never do our floors justice, visit a local dealer near you.
You will find the different waterproof flooring educational categories in the sidebar to the right or if you are on a mobile phone, at the bottom below.