FARMHOUSE DESIGN INSPIRATION
Farmhouse design inspiration in Naples, FL. Introducing Michelle Wood from My Sanctuary Style. Michelle is an Interior Stylist, and so much more.
We discovered Michelle on Instagram when she shared the latest on her modern farmhouse design renovation. We quickly fell in love with her style and her charming home. Michelle and her husband share their home with five rescue pets, which is just one more reason why we wanted to introduce Michelle to you. We are a strong supporter of pet rescue. They installed our Alta Vista hardwood floors in their home, because in Michelle's words, "I was blown away by the beauty of the wood, the high quality of the products."
Read our interview with Michelle Wood, and her tips on Modern Farmhouse Design.
Is this style called Modern Farmhouse design? If not, how would you classify it?
My design style is actually a combination of multiple influences. But I would classify it as being mainly modern farmhouse design with touches of California casual, Scandinavian, glam, and beach cottage design influences.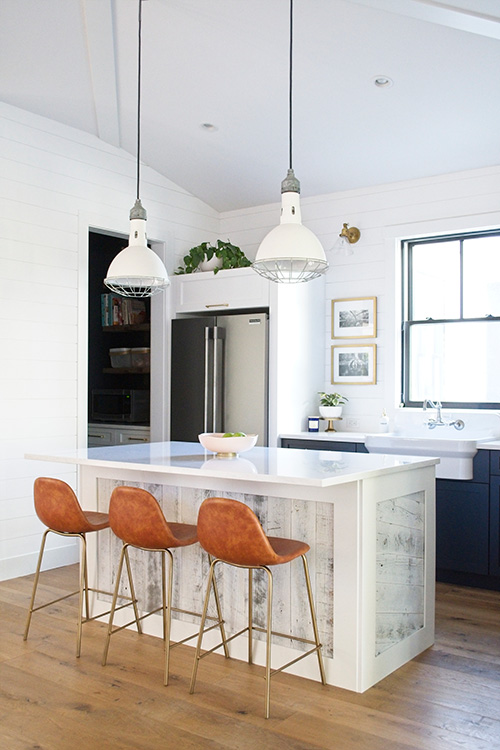 What was your design inspiration?
I can't say I had just one source of inspiration because I love a mish-mosh of design influences. I love spaces that feel simple and airy with tons of natural light; warmth through the use of natural materials such as wood or stone; and unique, quirky features (mainly through incorporating vintage or architectural salvage pieces).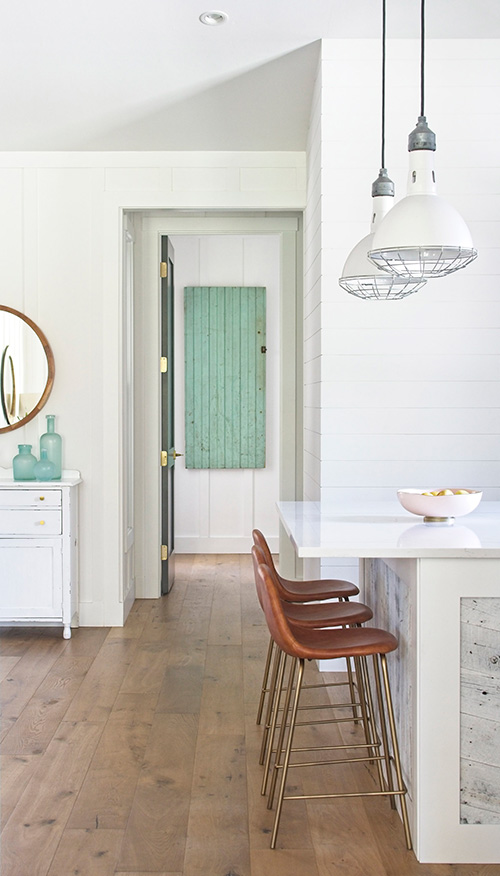 Why did you choose Hallmark Floors?
I actually found out about Hallmark Floors through Studio McGee's Instagram feedback in 2016 when I was designing our modern farmhouse. Shea McGee posted a photo of her shoes on some wood floor samples which all happened to be Hallmark Floors samples. I had looked for many months for wood flooring for our future home, but nothing resonated with me until I discovered Hallmark Floors. I went to a local dealer and was blown away by the beauty of the wood, the high quality of the products, and I was pleasantly surprised that the Alta Vista line fit into our budget! I honestly thought they'd be way out of our price range and was ecstatic when I saw the price! I may have even done a little happy dance at the dealer's showroom …
When choosing Malibu, Alta Vista hardwood was there anything you were taking into consideration?
I instantly loved the wide planks – it was just the character I was looking for in wood flooring. We ended up covering roughly 90% of the floors in our home with the Malibu, Alta Vista flooring. I also loved that it had a warmth to the tone without being too yellow. It's just the perfect color of wood. Everyone that walks into our home raves about the beauty of our wood floors!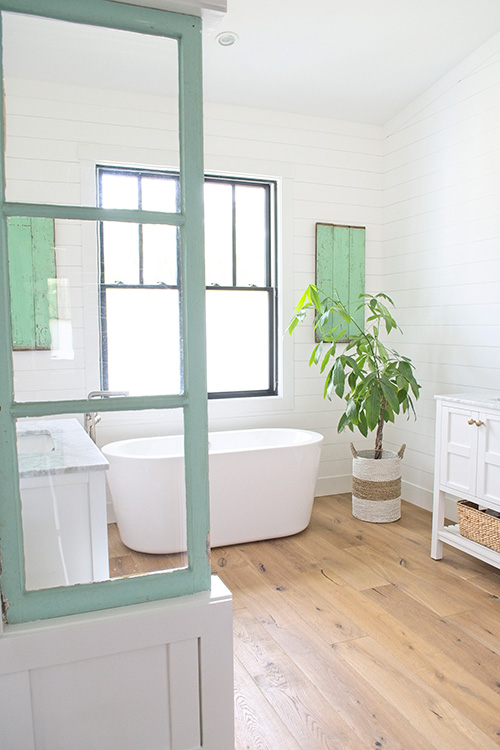 If I was a homeowner and I wanted to style my home like yours, do you have any tips for me?
The tips I give my family, friends, and clients is not to run out and buy furniture and other objects just to fill space in your home. Be methodical in what you bring into your home. Will it bring a smile to your face every day when you look at it? Will you love it for many years? Does it truly reflect your personality? Does it have an interesting story behind it? If not, wait until you find something that does. We've had the majority of our furniture, etc., for well over 10 years and I don't anticipate getting rid of them anytime soon. Many of our things in our home are vintage pieces that are truly one-of-a-kind that you'll just never come close to finding in a big box store. The things that were purchased new typically have some kind of character or uniqueness to them. I can honestly say that when I walk from room to room, I always have a smile on my face because I love everything I see! That's what I always recommend when designing a space.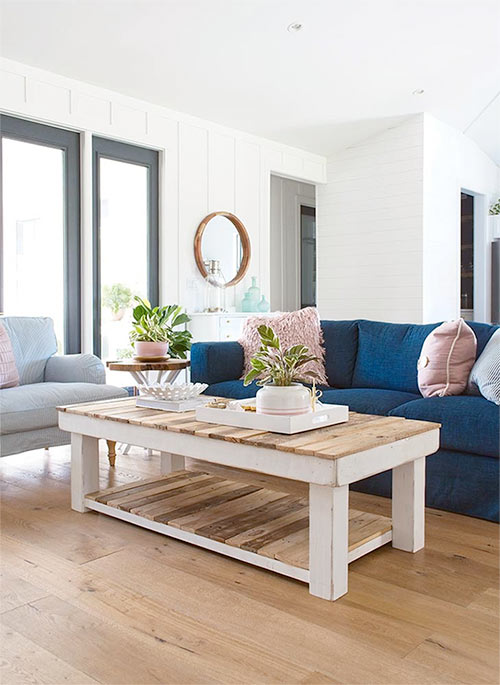 Would you recommend Hallmark Floors to your clients or others?
I would totally (and have many times!) recommended Hallmark Floors to family, friends, and clients. I will never recommend a product, no matter what it is, to others unless I'm truly 100% behind it. It's a quality product at a fantastic price point, and it perfectly elevates the design factor in any home!
Farmhouse Design Inspiration by Hallmark Floors
Michelle Wood from My Sanctuary Style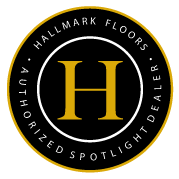 Authorized Spotlight Dealer for Hallmark Floors