MODERN FARMHOUSE RENOVATION
The interior in this beautiful modern farmhouse renovation was wonderfully designed by Maria Carreón and Heather Cousins. The ironwork, the lighting fixtures, the different textures and materials, all of the individual touches captured our attention, and we wanted to meet the designers and hear what inspired them, so we asked a few questions, and Maria and Heather were kind enough to reply.
Our interview with MATERIA Interior Design Studio
The designing of the Coldstream Modern Farm House.
How long have you been designing?

We have both been designing for more than 12 years. We started MATERIA Interior Design Studio 3 years ago.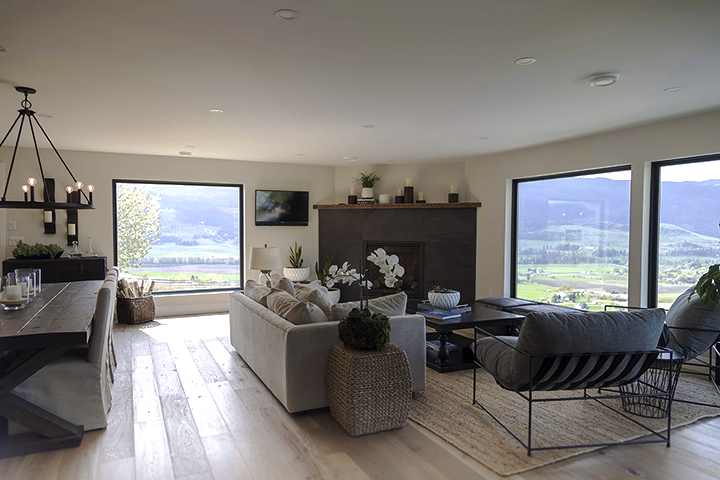 How would you classify your style of design?
We are both very drawn to Modern Farmhouses, so this renovation was a real dream for us. We love to create interior spaces that are warm and feel like home with touches of clean lines and natural materials.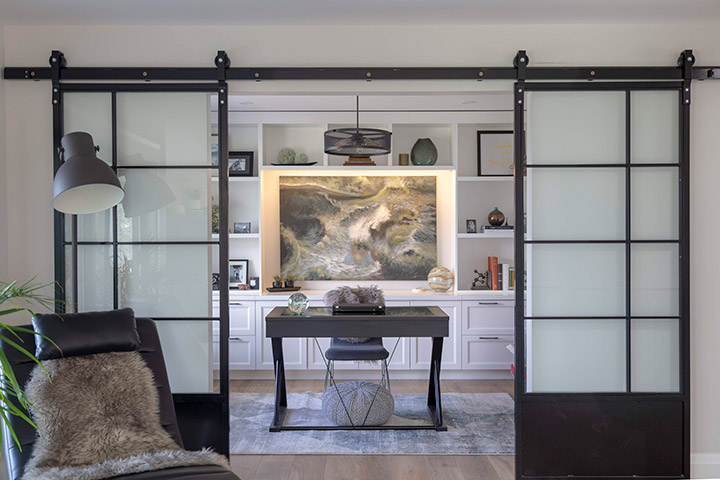 What was your design inspiration for this design project?
Our design inspiration was to create a modern farmhouse feel with warm rustic wood tones and of course adding in those white accents; like the board and batten on the exterior and white painted shiplap on the interior.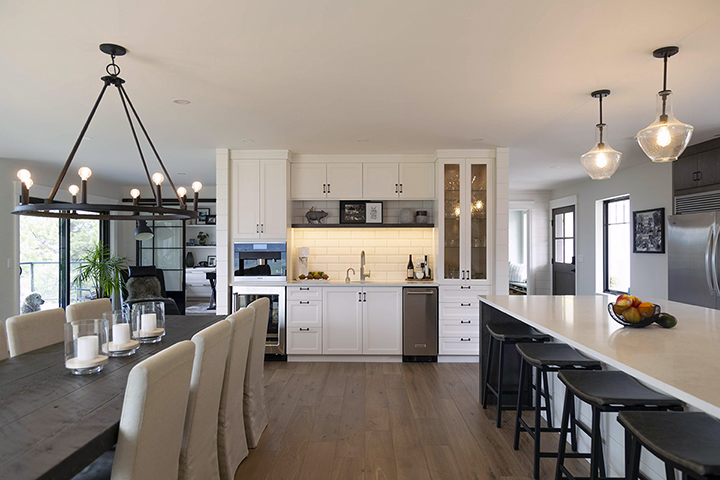 Maria Carreón and Heather Cousins' Design Tips
What is the name of the hardwood flooring, and why did you choose Hallmark Floors?
The Hardwood we selected was the Alta Vista Series by Hallmark Hardwoods in the Delmar colour. We chose this because it is a light floor, with great warm undertones that worked great with our cabinetry and black accents.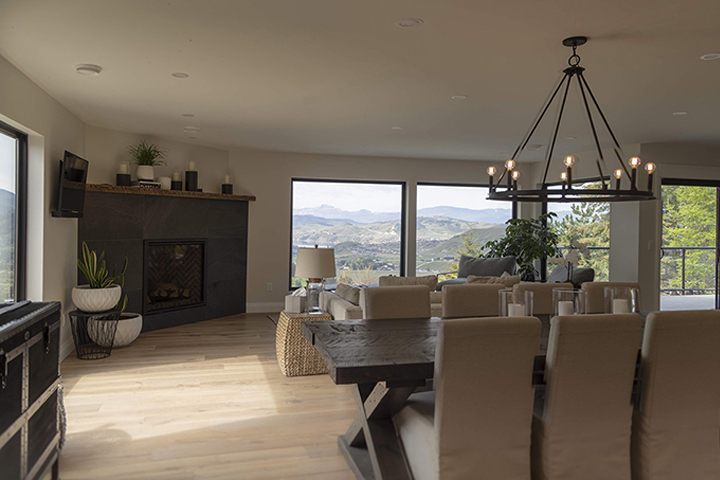 Was there anything you were taking into consideration when you were choosing the wood floors?
We were drawn to the colour initially but we finalized on the product after it met our need for durability, with the texture and variation in colour, it worked out great as our clients have cats and dogs so we wanted a hardwood that if it were to get a scratch in it it would just add to the character of the floors and not hinder it. Plus we love wide planks! (Alta Vista is 7.5″ wide plank wood flooring up to 6'2″ in length)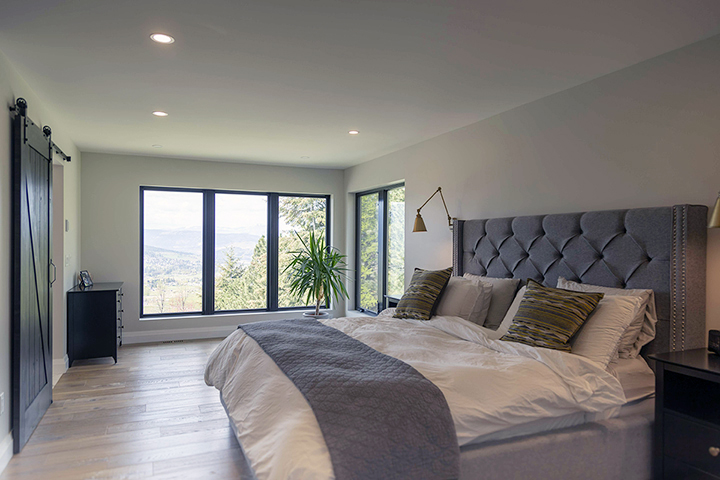 Do you have any design tips you would like to pass on to other designers, homeowners, or do-it-yourselfers?
The flooring plays a key role in the overall look of your home, it sets the tone of the design and should be one of the first things you select. You can tweak paint colours and backsplashes over the years, but your hardwood floor is there to stay.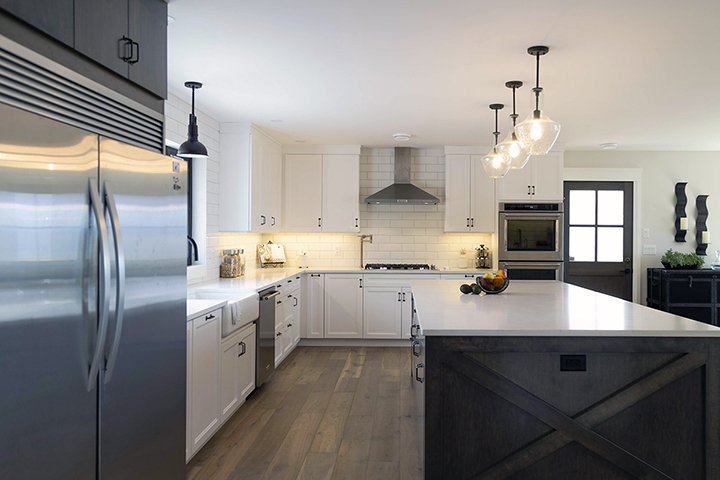 What is your favorite material to design with?
We actually love hardwood floors as it gives our spaces a natural element that we just can't achieve with tile, or vinyl flooring. We also love the use of shiplap or wallpaper to add a feature to your home.
Would you recommend Hallmark Floors to your clients or others?
Yes definitely, there are so many options to choose from whether you want a light, medium, or dark floor. The quality is great, and the customer service is outstanding, plus it really makes the home once it's installed =)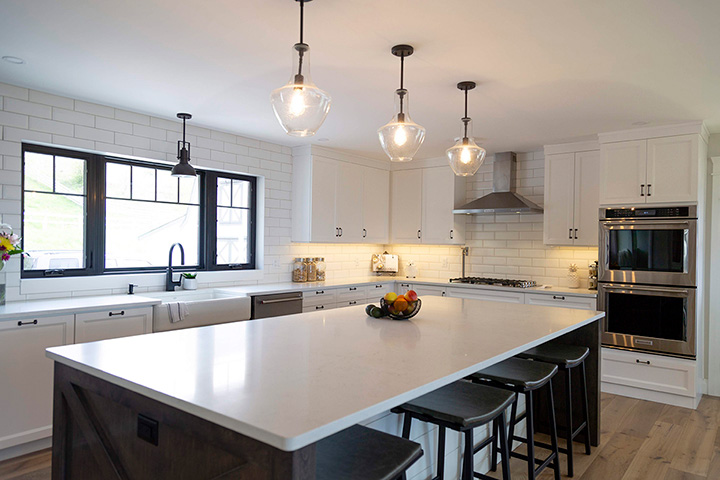 Modern Farmhouse Renovation & Design Inspiration by Hallmark Floors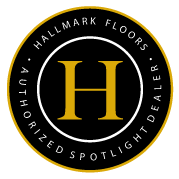 Authorized Spotlight Dealer for Hallmark Floors