We just received some great installation photos from a happy customer! These were installed by Taylor-Made floors in Jackson, WI. We were lucky enough to get some insights on why she picked Melville Engineered Hickory from the Novella Hardwood Collection.
Novella Engineered hickory for the Perfect Distressed Look
"We knew that we wanted an engineered hardwood and liked the idea of a distressed/hand scraped look.   Upon a few trips to the flooring store (really…we looked hard) it became evident to us that we liked hickory."
It makes perfect sense. Hickory is the dominant wood species for the distressed hardwood look – and for good reason. Hickory's color and grain work well when slice-cut into wide planks and distressed or hand-scraped.  Hickory is also rather resilient and sturdy, sitting at a respectable 1820 on the Janka Hardness scale (for comparison, white oak is at 1360).
"I was sold on the Melville from Hallmark early in our search process. I liked the variation in the color, the size of the planks, it looks natural and works really well with our island and carpet.  Additionally, I think it's just a versatile color that has a classic look but still works with our contemporary interior."
We think it turned out great! They will be able to mix and match many features in their home and these floors will still look great.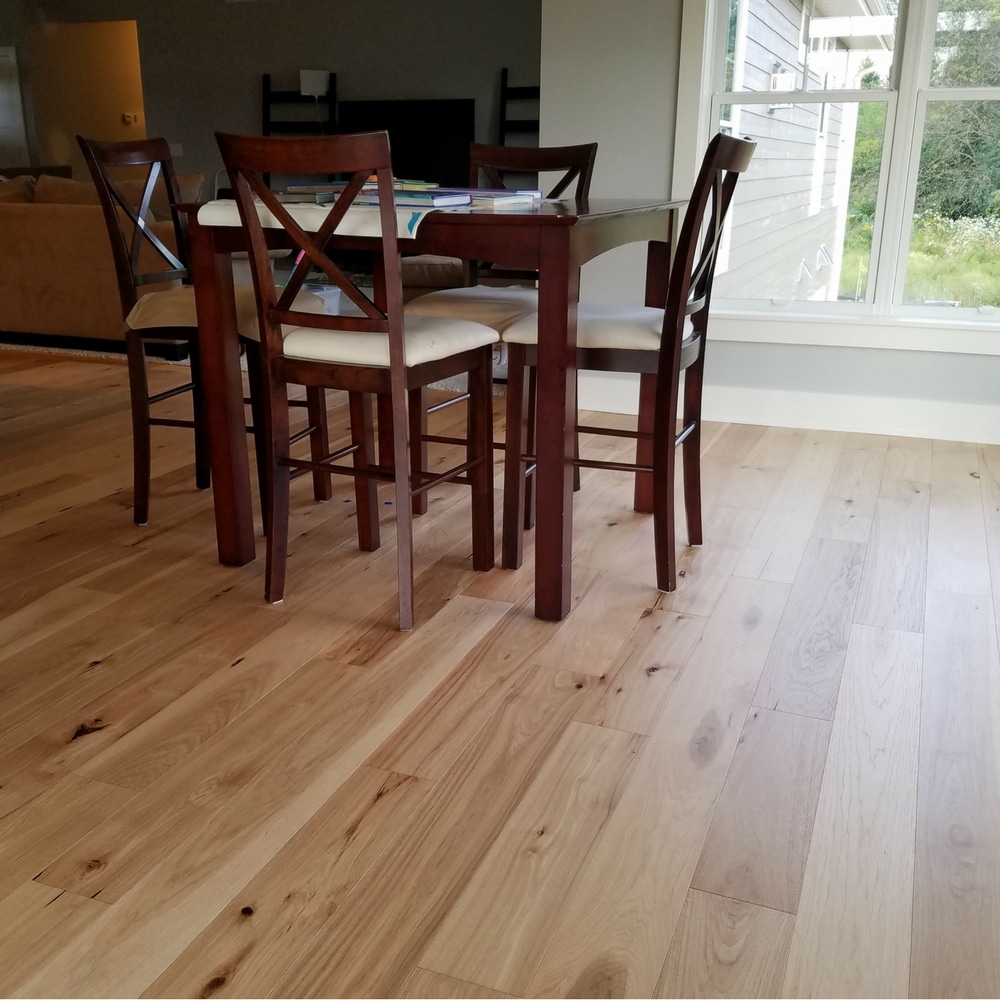 Finding the perfect floor only happens when you know what you're looking for. Take a look at our Hardwood Dealer locator to find a dealer near you.
Looking for hardwood and don't know where to start? Take a look att the Hardwood 101 guide.
We design beautiful, fashionable floors for any life style.
Visit your local dealer to see for yourself why our floors are Simply Better.
Locate a local dealer, Hallmark Floors' Dealers.
Follow us on Facebook, Instagram and Google+.
Houzz Exposure is important to for business today.
Simply Beautiful
Simply Durable
Simply Hallmark