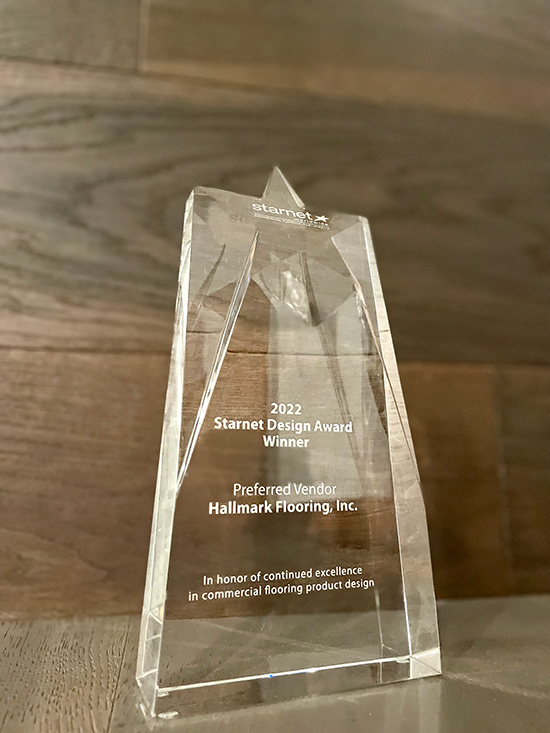 Designer: REDLINE Design Group
Starnet Member: Bonitz Flooring Group, Inc.
Starnet Category: 2022 Corporate
Hallmark Floors Wins 2022 |  Starnet Preferred Vendor
Since 1998, the Starnet Design Awards have recognized dynamic relationships between Starnet Members and the A&D community by spotlighting the innovative use of flooring in commercial design – Hallmark Floors is proud to be a Starnet Partner.

Bonitz. Inc. HQ in Charlotte, North Carolina
When Bonitz announced it would be bringing their flagship headquarters to Charlotte, North Carolina, the team was excited for the opportunity to design and build their own space. This upfit called for a total renovation of their existing 60,000 square foot office. Originating as a contracting company in 1954, Bonitz has evolved into a leading specialty trade contractor providing solutions in flooring, ceilings, wall systems, specialty products, and maintenance throughout their 15 locations. At the heart of this project was a chance to transform their outdated, segmented space into a cohesive and collaborative atmosphere for associates. Additionally, the overall goal was to create a working showroom where associates could bring clients to see Bonitz's vast offering of products and installation capabilities.
Hallmark Floors offers Hardwood & Vinyl solutions for all corporate design aesthetics, as seen here in Bontiz's corporate meeting room, which combines modern yet warm visuals for their clients to see and admire their impeccable installation solutions.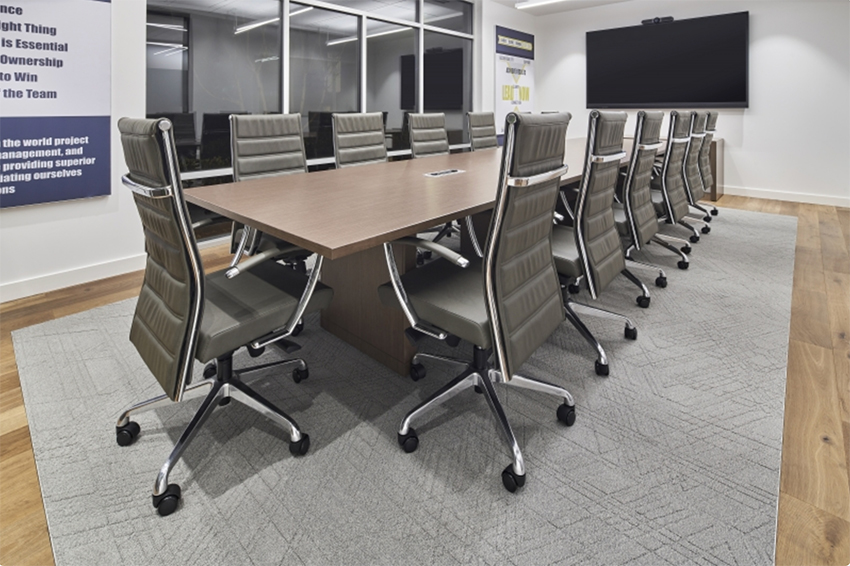 Alta Vista | Stability, Second to none.
A bit about Starnet:
"We're the world's largest network of full-service independent flooring contractors, committed to the highest standards of excellence in the industry. Through partnerships with the most skilled commercial flooring professionals and highest quality flooring manufacturers, we help deliver successful project outcomes serving the client's vision. For quality, reliability and outstanding results on all your flooring projects, trust Starnet."
Hallmark Floors Wins 2022 Starnet Preferred Vendor