Spotlight Dealers for Hallmark Floors

Not all hardwood flooring dealers are created equal… some are simply better.
Introducing Eagle Flooring in Swansea. They have been selected to be a Spotlight Dealer for Hallmark Floors.
Your new floors are a big investment and we want you to get the best care possible when purchasing and installing your Hallmark product. To this end and to better assist our customers, we developed a National Spotlight Dealer directory. Spotlight Dealers carry all of our products and possess the ability to deliver the high quality service and expertise that you deserve and are looking for.

Meet Eagle Flooring of Swansea
Eagle Flooring surpasses Hallmark Floors' standards and requirements. They are in good standings with both their community and within the flooring industry. Eagle Flooring has proven to be highly knowledgeable of Hallmark Floors products and these are just a few of the reasons why we strongly recommend them as a dealer.
Why you should choose Eagle Flooring

Eagle Flooring is a full-service flooring sales & installation company that prides itself on excellence in hard work, value, and customer satisfaction. At Eagle Flooring, they have over 30 years of flooring experience & provide residential/business solutions that are tailored to your specific needs. There is no job too large or too small, whatever your situation calls for, Eagle Flooring has the answers you need.

They have been in business for 30+ years

They

will beat any locally advertised price.




They

have a 20,000 sq. feet showroom in Swansea, IL.




They

have the friendliest and most knowledgeable staff around.



Don't take our word for it.
Here are third party testimonials you can read for yourself.
Eagle flooring showed up on time completed job on time, and finished tile job looked excellent. They even repaired some one else's poor grout job at a very reasonable price. The tile grout lines look great, nice color match for tile. They cleaned up mess and used old base board trim, and caulked it. Employees seemed happy and easy to work with.

Customer – BBB.org
Eagle Flooring, is a Hallmark Floors Spotlight Dealer in Swansea, IL.
Click here to locate an authorized Hallmark Floors' dealer near you.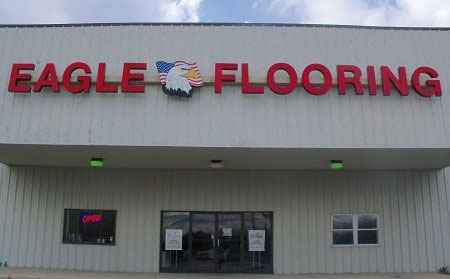 Eagle Flooring
is a local Hallmark Floors
Spotlight Dealer in Swansea, IL.
2501 N Illinois Street
Swansea, IL 62226
(p) 314.236.1300
Website
Call to make an appointment or visit their showroom.
Eagle Flooring carries all of Hallmark Floors hardwood flooring products.
Not in Swansea, Illinois?
Click here to locate an authorized Hallmark Floors' dealer near you.
Are you a dealer and you want to carry Hallmark Floors?
Click here to locate a Hallmark Floors' distributor near you.
Eagle Flooring in Swansea | Spotlight Dealer
Source for content | EagleFlooringOutlet.net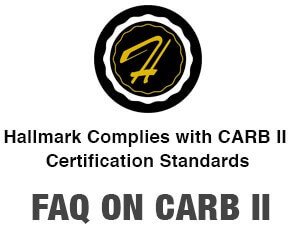 Simply Beautiful
Simply Better
Simply Hallmark