Chaparral Collection
An American Original
The Chaparral Collection is our most hand crafted, rustic and sculpted floor. Featuring wood species from the Northern forest region in America, characterized by its slow-growth, highest quality hardwood timber with fine graining. The planks are finished in beautifully warm and rich colors to emphasize the tight graining characteristics. Our 2.5mm rotary-cut style combined with wide, 7 inch planks with longer random lengths up to 6'2″ creates an expansive, exclusive and timeless design that will enhance any interior.
BENEFITS FOR THE CHAPARRAL ENGINEERED HARDWOOD COLLECTION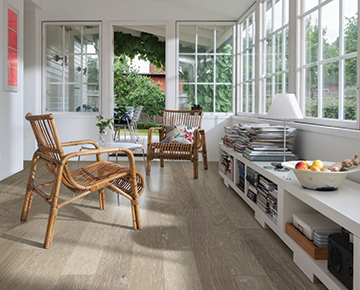 • 9 Coats of finish with Aluminum Oxide & Nano Technology
• Guaranteed quality and durability – long lasting finish
• 100% Renewable w/ Warranty intact
• VOC Free Maintenance products
• Lifetime Finish Warranty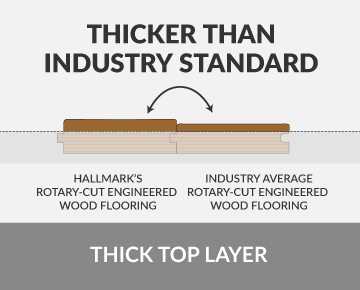 DURABLE SURFACE LAYER
• Thicker wood layer than industry standards
• Top layer provides lasting durability for generations
• Rotary sliced – accentuates the natural grain pattern
• Guaranteed Third Party Certification
• Lifetime Structural Guarantee
WOOD STRUCTURE
• Greater dimensional stability than solid hardwood
• Healthy indoor air quality
• Truecore® (Engineered) – Uses FSC® certified material
• Highest Green Certification
BEFORE BUYING AND INSTALLING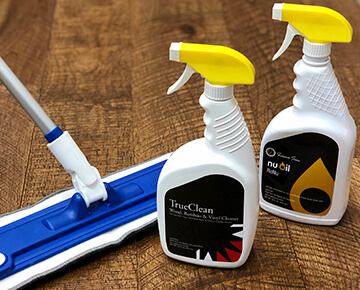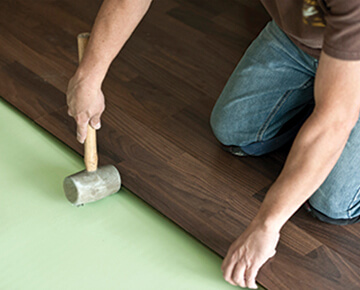 INSTALLATION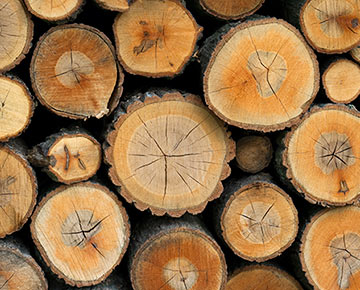 WOOD CHARACTERISTICS
Wood is a natural product and it will vary from texture, graining, knots, imperfections, and character. Since this is a natural aspect of wood, it will create significant variation from plank to plank. Learn more here.