We're always so stoked to hear from our happy customers! Spotlight Dealer Adams Family Floors in Newburgh, New York did an excellent job with the installation and even got their customer a free bottle of cleaner by registering their customer's new floors. We received these photos as well as a vinyl plank floors testimonial from the happy customer.
Here is a before photo of the project. The transitions from carpet to wood to vinyl were quite the eyesore for the family, and the family (as well as the pups!) were stoked to have a seamless look. The family decided on Vidame, a color from the Courtier Premium Vinyl Plank collection.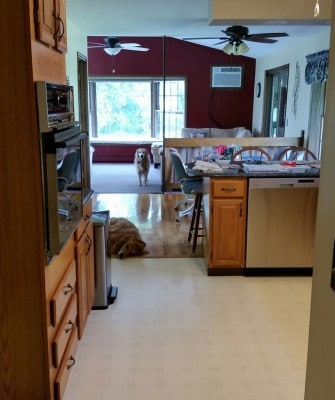 Vinyl Plank Floors Testimonial
Hi my name is [Name Removed]. I purchased the Hallmark Courtier
Premium Vinyl Plank flooring, color "Vidame Hickory".  I believe my
flooring installer registered me with you for my new floors which I had
installed a couple of weeks ago. I anxiously await my free floor cleaner
so I can take good care of my new floors!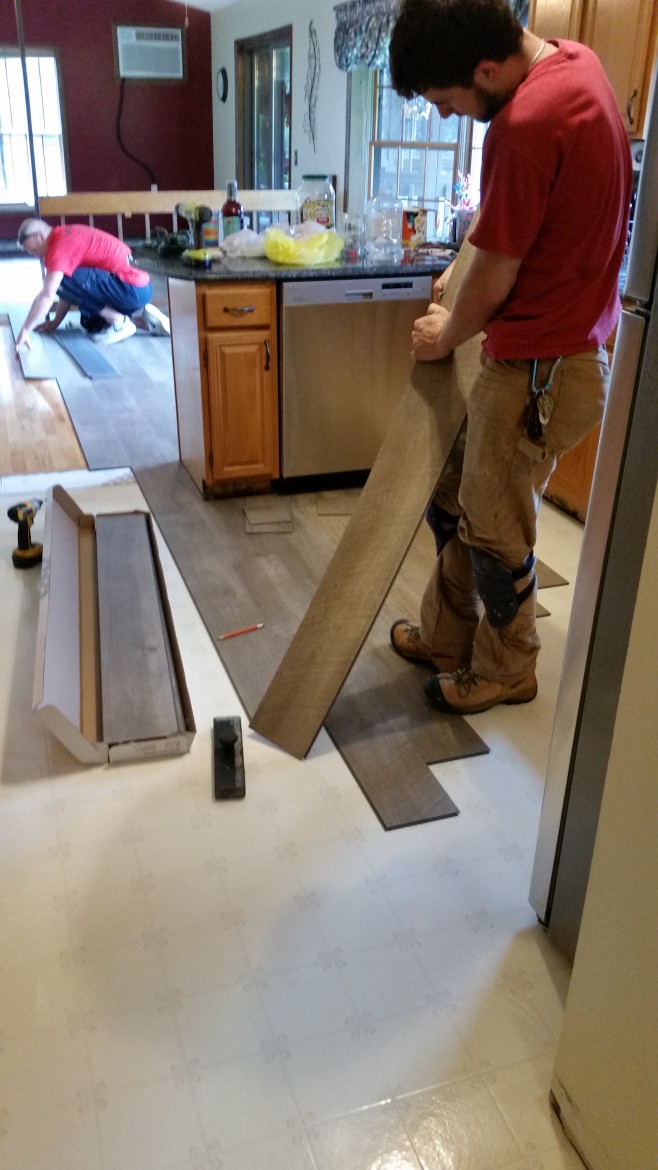 I am writing in for the "Bonus" of an Amazon Gift Card by sending you
photos of my new flooring. First I want to say I LOVE MY NEW FLOORING!!!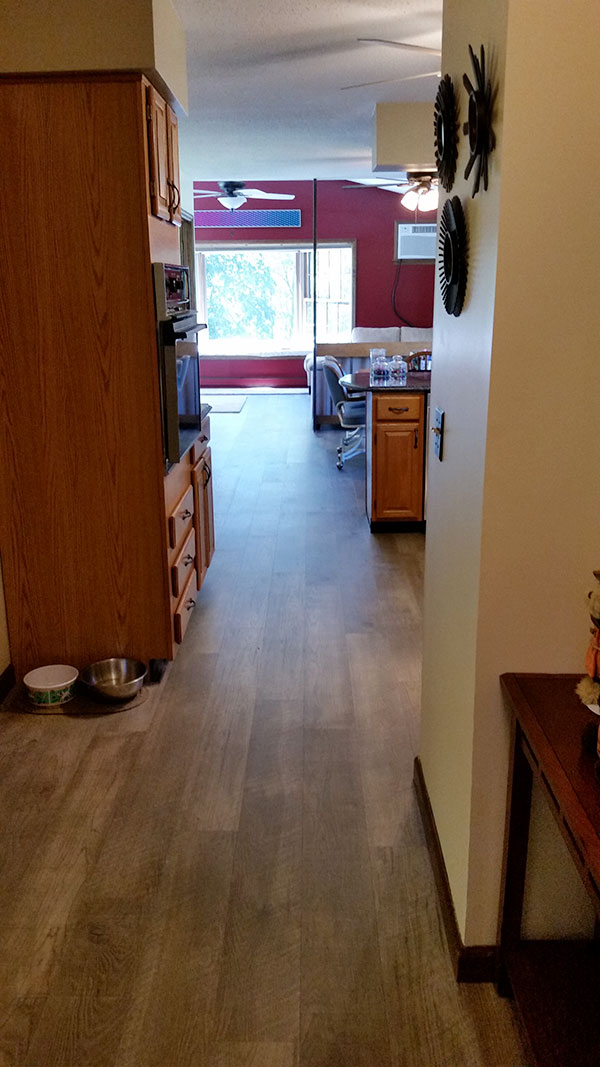 I had 3 rooms of different types of flooring in my kitchen, dinette and
family room. I put your flooring in so that I would not have any
transitions any more and so the floors would all match throughout.
Attached is 4 photos of my floors being installed and a "Before" and
"After" completed photo. As you can see I have 2 big dogs and that is
part of the reason I purchased this flooring. I am really happy and
excited about my new flooring, and have gotten several compliments from
everyone who has come to my home to see it.

Thank you"
We're proud of the great work that Adam's Family Floors and our other spotlight dealers do.
We design beautiful, fashionable floors for any life style.
Visit your local dealer to see for yourself why our floors are Simply Better.
Locate a local dealer, Hallmark Floors' Dealers.
Follow us on Facebook, Instagram and Google+.
Houzz Exposure is important to for business today.
Simply Beautiful
Simply Durable
Simply Hallmark