Hallmark Floors Wins | 2022 Award of Excellence

"Over the past 26 years, Floor Covering News has presented the coveted Award of Excellence to the most deserving flooring manufacturers. These awards have become the industry benchmark of supplier excellence since they are voted on by you—their customers." – FCN
Hallmark Floors wins Award of Excellence 2022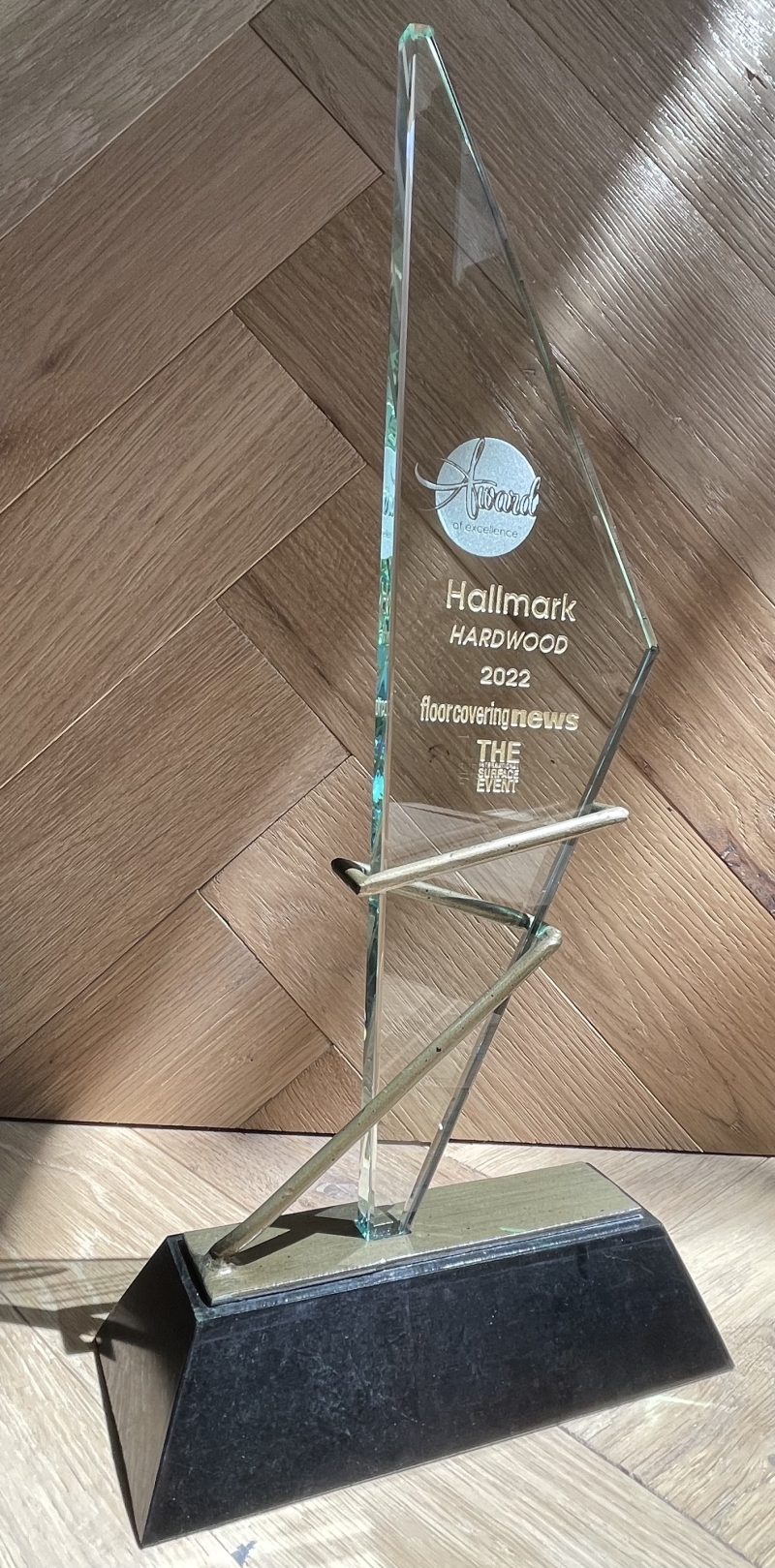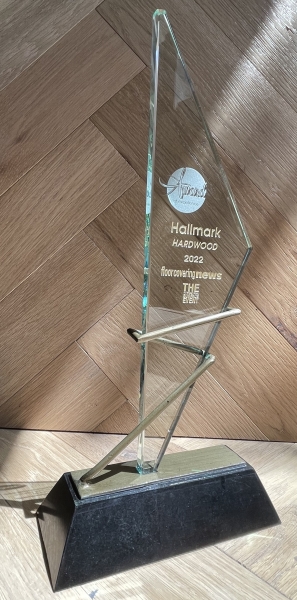 "With sincere appreciation we wish to thank FCNews for allowing us to be nationally recognized along with our peers," Mark Casper, vice president of sales and marketing. "Our customers' acknowledgment of our efforts is the unbridled truth that our basic template through service, partnership, culture and treating everyone we encounter in a fair and reasonable manner has served us well and we are thankful for this award. These last two years have sincerely created the best stress test for your go-to-market strategy, so we would like to congratulate all our specialized retailers and distributors because we were tested and found to be the best in your class."
The relationship between Hallmark and our distributors and retailers takes precedence. We strive to provide them with the support and tools they need in the showroom to promote good relationships with their customers. From full fledged multi displays, to free samples from our website – So to win their vote for this category is a great reassurance to our work. We look forward to serving our retail and distribution partners with new products and unsurpassed support for many years to come.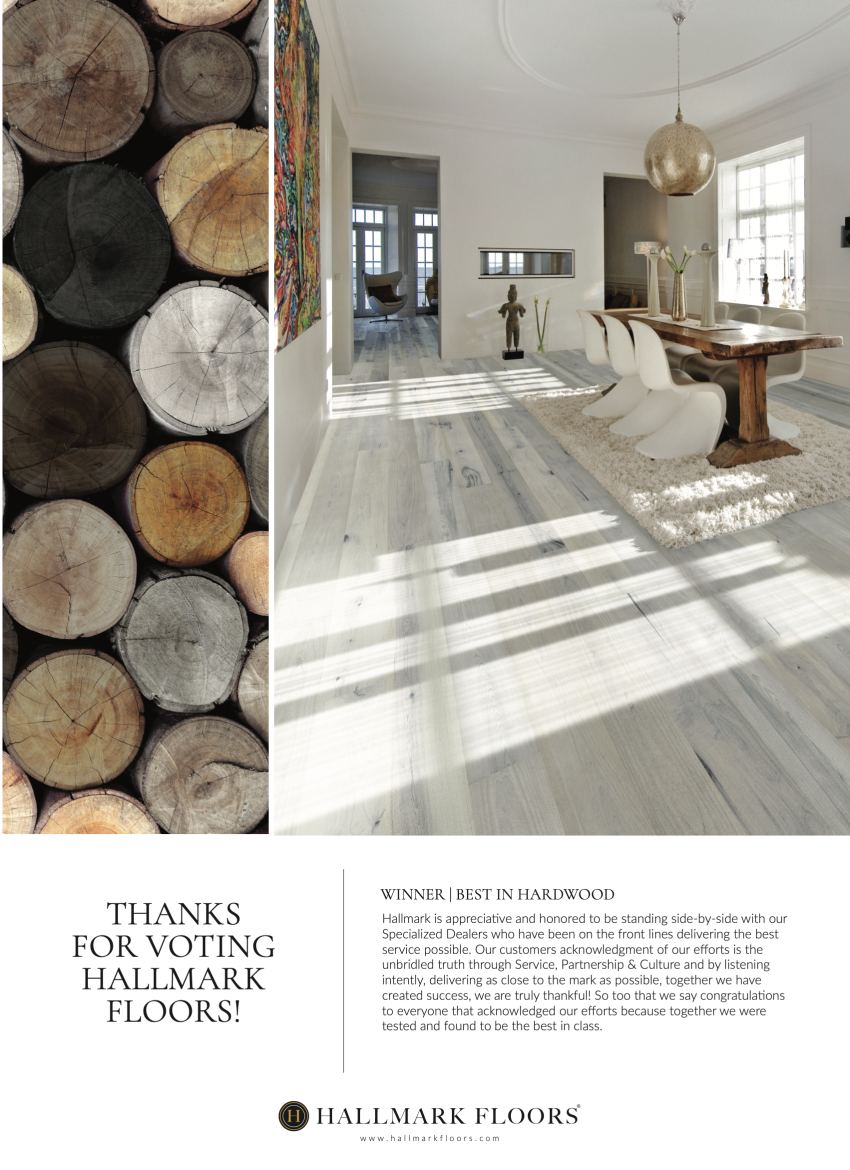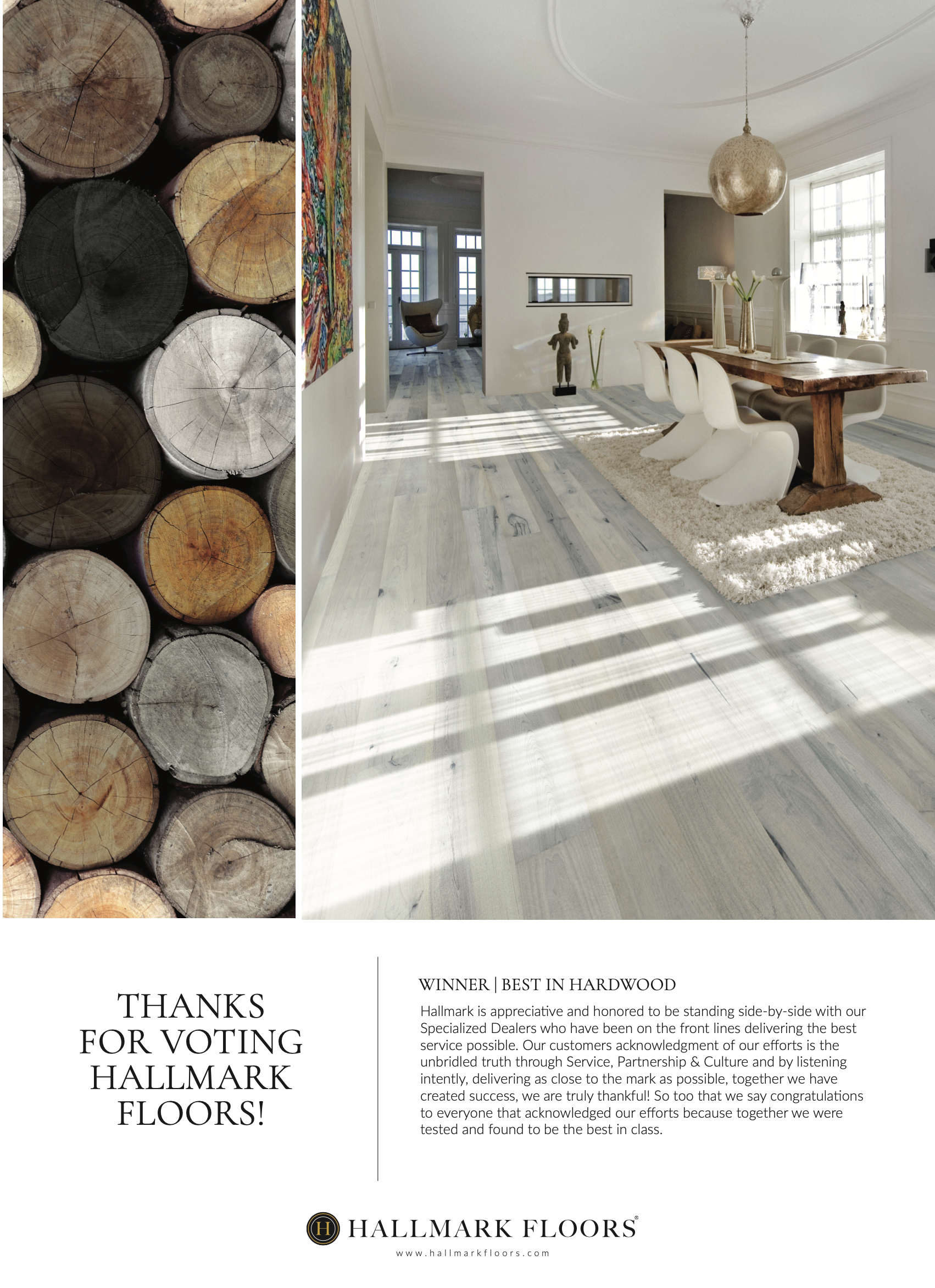 Hallmark Floors Wins Award of Excellence | 2022
Ever since our inception in 1998, Hallmark Floors continues to be driven by our love for wood and our passion for developing, producing and offering the most beautiful, smart and innovative flooring.
Handcrafted in small batches by professional hardwood craftsmen, our wood floor collections are developed and designed to enhance the beauty of all types of homes and interiors, from cozy and traditional to cool and contemporary living.