Spotlight Dealers for Hallmark Floors

Not all hardwood flooring dealers are created equal… some are simply better.
Introducing Britannia Flooring in Winter Park, FL. They have been selected to be a Spotlight Dealer for Hallmark Floors.
Britannia Flooring is a local Hallmark Floors Spotlight Dealer in Winter Park, FL.
958 Orange Ave Suite A
Winter Park, FL 32789
(p)561.747.5574
Click through to their Website
For over ten years, Britannia has proudly served the greater Central Florida area providing the finest quality flooring design, material and installation. With a team of expert installers from all over the world, Britannia will evaluate your project and design a customized solution that will exceed your expectations.
They have been in business for 10+ years


They offer FREE estimates

They carry all of Hallmark Floors' products
Don't take our word for it.
Here are third party testimonials you can read for yourself.
I am a delighted customer of Britannia Floorings! My kitchen/dining room remodel is beautiful and has far exceeded my expectations. Sean's unique talent of putting together color combinations for the cabinets, countertops/backsplash and flooring were a great help to me; I was lost trying to determine what I should do, but with a simple idea of the approximate color scheme, Britannia did the rest! This, coupled with their outstanding craftsmanship, allow me to recommend Britannia Flooring for any future installations!
Elaine H. – BritanniaFlooring.com
Sean New is the consummate professional when it comes to working with the homeowner. From great advice and ideas to suggesting solutions and getting the biggest improvement for each dollar invested, Britannia is top shelf. Sean and his craftsmen worked with us on every step in our projects and where the homeowner or subcontractor can perform the work to reduce cost, Britannia welcomes the cooperative input. On-time performance with talented crews is a hallmark for Britannia and then clean up professionally after each step in the project – simple to complex – minimum to extensive – one room to the whole house. If you want professional to help you update your come, call on Britannia.
Paul – BritanniaFlooring.com
Britannia Flooring of Winter Park Show Room
Britannia Flooring has all of Hallmark Floors Hardwood and Luxury Vinyl collections available in their showroom, stop by their location today.
A sample of their work
As installation professionals, Britannia Flooring have years of installation experience under their belt, take a look at some of their recent projects with Hallmark Floors.
Not in Winter Park, Florida?
Click here to locate an authorized Hallmark Floors' dealer near you.
Are you a dealer and you want to carry Hallmark Floors?
Click here to locate a Hallmark Floors' distributor near you.
Britannia Flooring in Winter Park FL | Spotlight Dealer
Source for content | britanniaflooring.com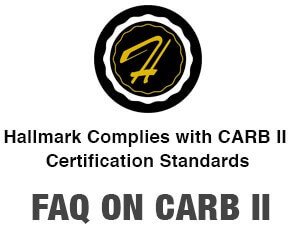 [/threecol_one_last]