Board Variation
Wood is a natural product and will vary in color and grain appearance from board to board. This is a natural aspect of the wood. Texture, including graining, knots, natural imperfections and character will vary significantly from board to board. V1, V2, V3 & V4 are levels of this variation. V1 shade variation is uniform in appearance from plank to plank, whereas a V4 classification will have a large variety of color and texture changes.
Prior to any installation, a range of planks should be approved by the customer. No claims for shade or texture variation will be honored after installation.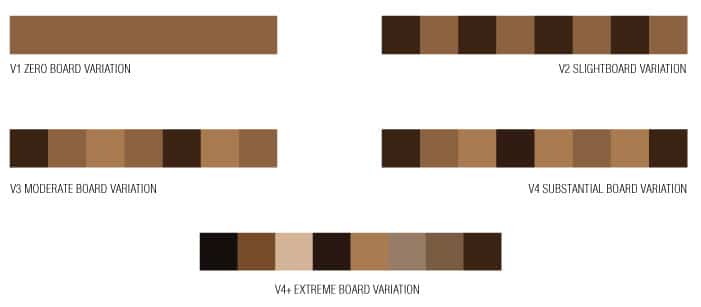 Please note that shades of color are seen differently on computer screens. Customers should request a sample before making a final decision on their floors.
Hardwood Floors 101 |Board Variation