Hallmark Floors' subsidiary company, Teragren Bamboo was featured on the RedFin Blog for "10 Eco-Friendly Flooring Options: Step into a Greener Home". "As a homeowner, you want to make your home the best place it can be. And with climate change affecting everyone, including homeowners, it's essential to consider more eco-friendly options when updating your house. From painting with zero-VOC paint to installing solar panels, another green home update to consider is eco-friendly flooring." RedFin homeowners blog, read it here.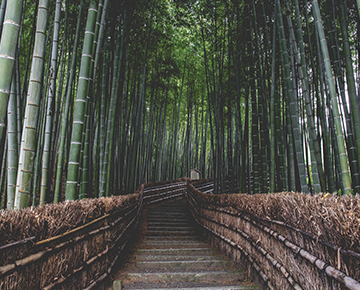 In creating our bamboo products, we specify only Teragren Optimum 5.5 Moso bamboo grown in the Zhejiang province of China. There are more than 1,500 species of bamboo and Moso (Phyllostachys pubescens) is among the hardest, with dense fibers that make for strong timber and beautiful, durable bamboo flooring, panels and veneer. Bamboo has greater compressive strength than concrete and about the same strength-to-weight ratio as steel in tension. But it doesn't start out that way. To achieve the characteristics valued in construction material, it must be harvested at the right time, between 5-1/2 and 6 years.
The next generation of home buyers, millennials specifically, are more likely to select home improvement options that are environmentally sustainable over anything else, according to a BusinessWire article. Additionally our products are tested through a US-based independent, third-party laboratory. All Teragren flooring products comply with California standard 01350 for indoor air quality and are CARB Phase II compliant – emitting significantly less formaldehyde than allowed by the CARB standard.
Read the full feature article by clicking here.
Teragren Bamboo by Hallmark Featured on RedFin