Spotlight Dealers for Hallmark Floors

Not all hardwood flooring dealers are created equal… some are simply better.
Introducing Carpet Depot in Roswell, GA. They have been selected to be a Spotlight Dealer for Hallmark Floors, because of their quality service and knowledge of our products.

Carpet Depot is a local Hallmark Floors Spotlight Dealer in Roswell, GA.
23-B Oak Street
Roswell, GA 30075
(P) 678.682.3650
Click through to their Website


FIVE STAR RATING
Why you should choose Carpet Depot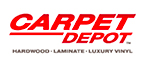 "Carpet Depot's story began in Decatur, GA. Our Decatur store opened in 1992, as a New and Used carpet outlet. We sold discounted truckloads of new carpet and used carpet from hotels, offices, and homes. Many of our original customers were property owners and rental managers. They were looking to keep their cost down and fast, reliable service. This focus on cost and service became the backbone of our business. Since our single store beginning, we have added five additional stores. By keeping our focus on buying and selling low and our customers, we have been able to continue to grow and change to adapt to our customer needs." – Carpet Depot
Been in business for 20+ years


Are in great standings with their community & distributor


They carry all of Hallmark Floors' products
Don't take our word for it.
Here are third party testimonials you can read for yourself.
I've have worked with Matt and Edgar at Carpet Depot several times over the past 5 years. I have always been treated with the utmost respect. They very patiently answer all my questions about the various options I am considering for flooring. Rental properties are tricky when you have to balance cost and wearability in a tough environment. They are very helpful in presenting the pros and cons of various options. I value their honest feedback. They are always 100% on board with whatever I decide. They measure and install in a very timely manner. I always bid out a new job. They will always be the first company I call. They have won the job 3 out of 3 times so far! Thanks Matt and Edgar!
Carol A. – Google.com
I went to 3 different flooring companies in Roswell. Luckily I found Carpet Depot. I felt extremely comfortable when I came into the store. They were very helpful and guided me in the right direction. At my house for the free measure they gave some great recommendations on things I can do. The installation process was very professional and the guys did a great job. The price was great and I am loving my carpet. Thank you Carpet Depot!!!!
Customer – MohawkBuzzLocal.com
Carpet Depot Show Room
Stop by their showroom today and see their line of Hallmark Floors!
Come by and meet the team!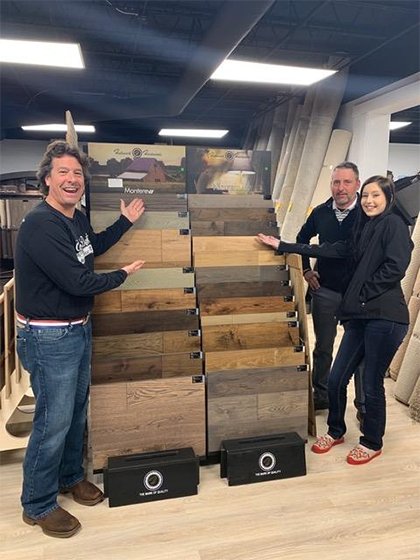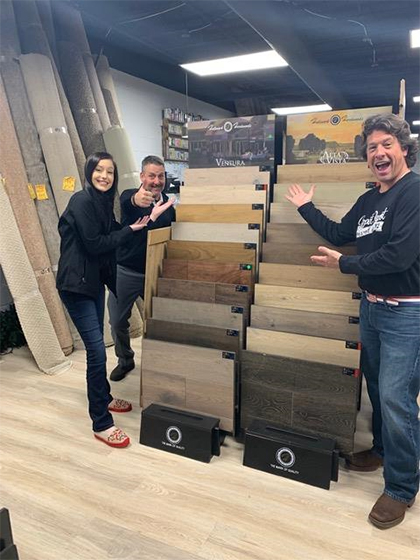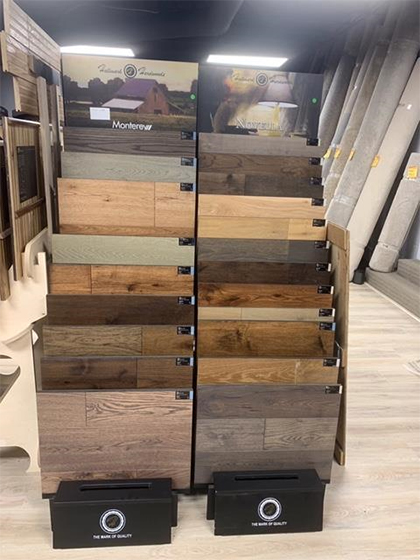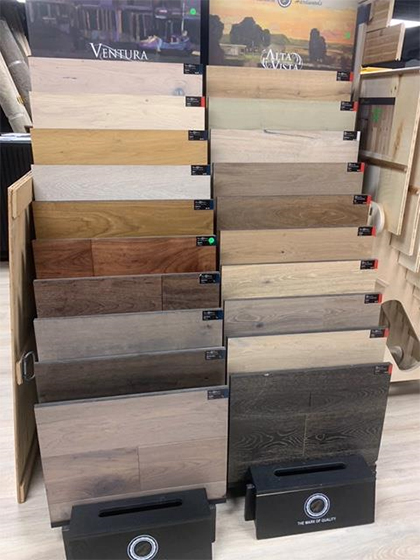 A sample of their work
Monterey, Casita installation completed by Carpet Depot: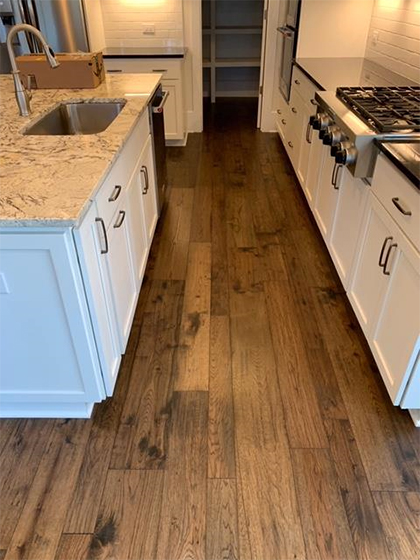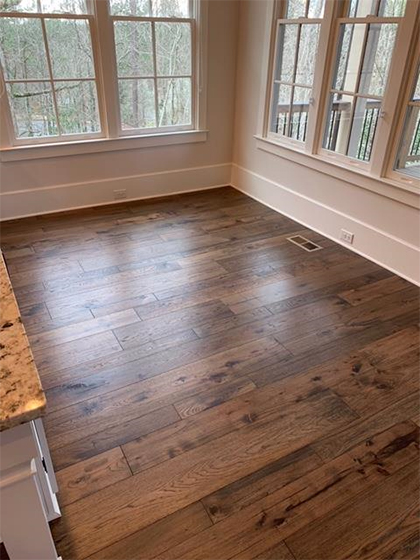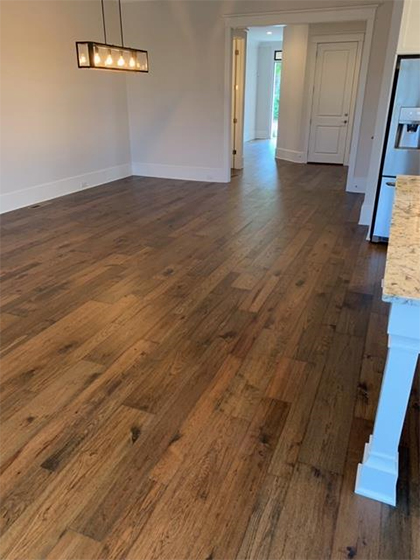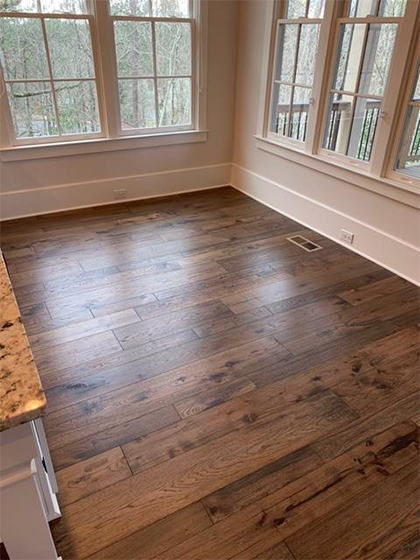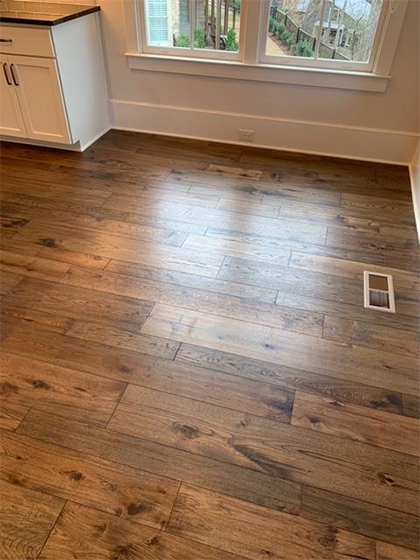 Install by Carpet Depot, featuring Hallmark Floors Monterey, Puebla!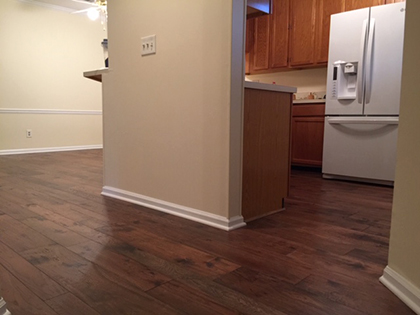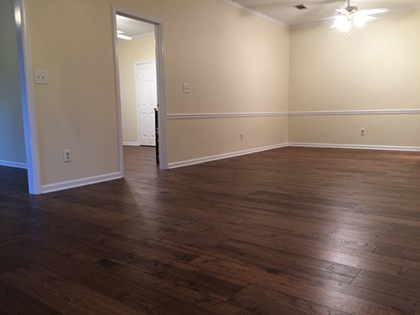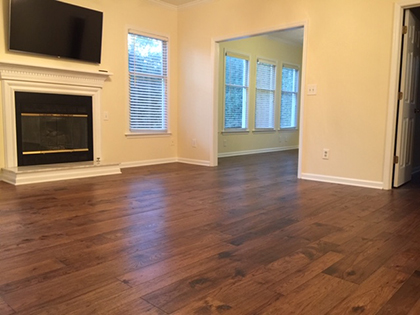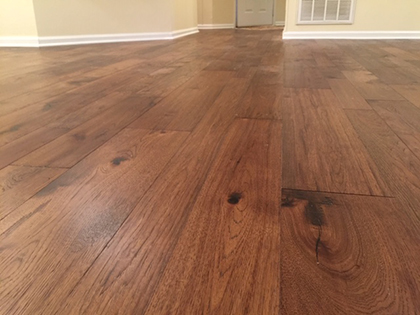 Beautiful Monterey, Casita Hickory random width plank installation by Carpet Depot!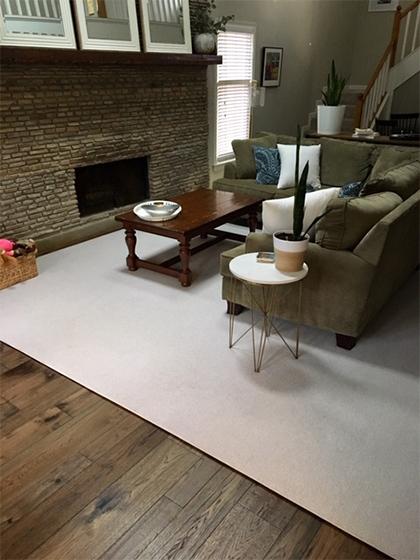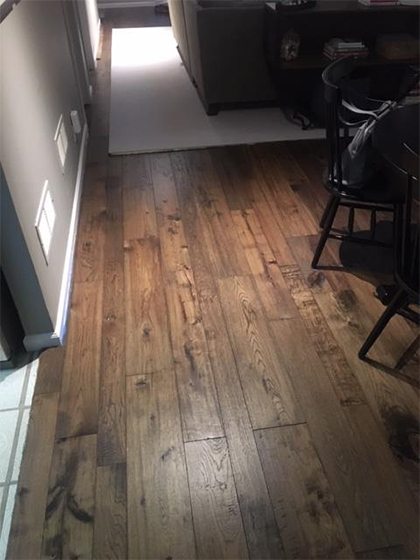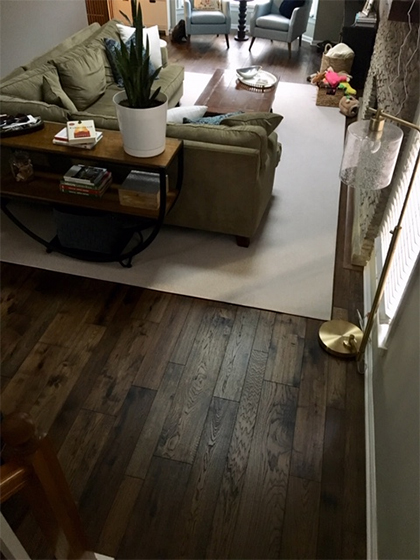 Carpet Depot
is a Hallmark Floors Spotlight Dealer in Roswell, GA
Not in Roswell, Georgia?
Click here to locate an authorized Hallmark Floors' dealer near you.
Are you a dealer and you want to carry Hallmark Floors?
Click here to locate a Hallmark Floors' distributor near you.
Carpet Depot in Roswell | Spotlight Dealer
Source for content | CarpetDepotWoodstock.com