The contrast of dark hardwood floors & light walls has been a continuing trend within the world of interior and architectural design. Dark hardwood floors adds a modern sophistication to any space when coupled with a bright contrast. The severe distinction of dark and light adds a stylish, contemporary vibe when applied with the appropriate accessories, furniture and finishings.
Hallmark Floors recently received these photos, of a newly remodeled home in Bloomington, Illinois. Homeowner, Kelli, has a keen eye for design, fashion and sharp contrast. She used Hallmark Floors Engineered Hardwood Flooring Collection, Chaparral: Nighthawk, and in doing so, accomplished a truly inspiring living space for her and her family.
We love the look of our floors. We replaced about 1800 sq feet of solid hard wood with these.
– Kelli F., Homeowner
The contrast of dark hardwood floors & light walls in this home design project shows just how well balance can be introduced to a room by utilizing the right color palette, and of course, the perfect Engineered Hardwood Floors. The range in color variation is one, of the many, appeals of Hallmarks Engineered Hardwood & Solid Flooring. The Chaparral Collection is complete with light, medium and dark color ranges, that are easily matched to any home remodel project.
These floors were purchased and installed by Sutton Country Carpets of Dunlap, Illinois. The Sutton family has been the Peoria Community's choice for flooring since 1938. They did an incredible job with this home installation.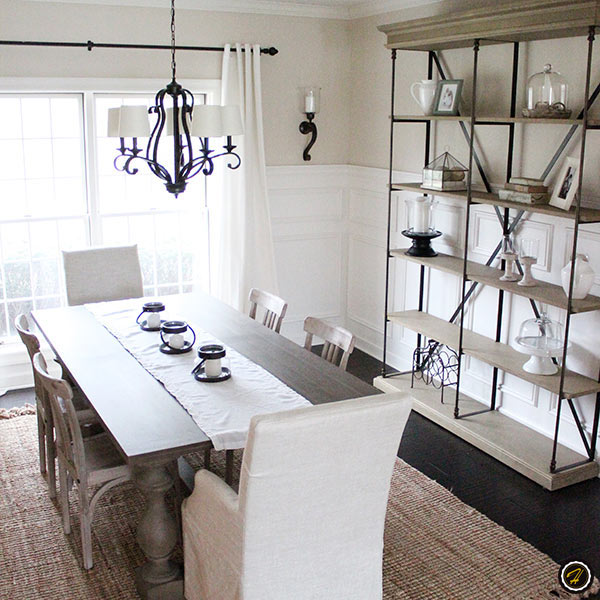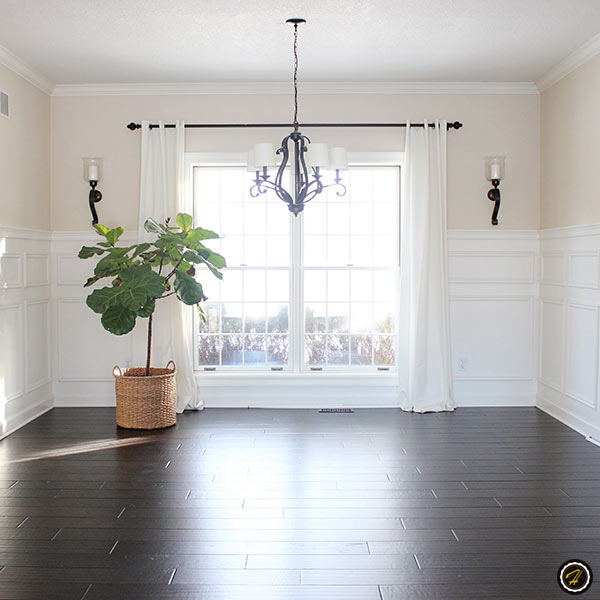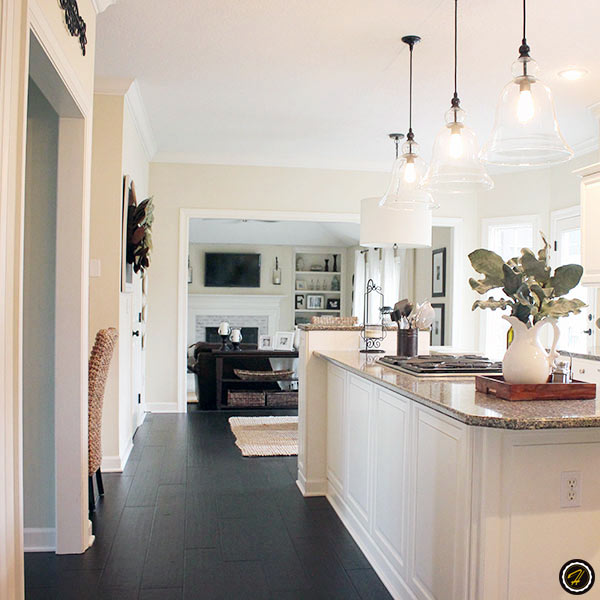 The Contrast of Dark Hardwood Floors & Light Walls | Home Design
Where to find Hallmark Floors.
Click here to locate an exclusive Hallmark Floors' dealer near you.
Are you a dealer and would you like to carry Hallmark Floors?
Click here to locate a Hallmark Floors' distributor near you