Introducing Kraftician Design Surfaces, Inc in Livermore, CA.
Not all hardwood flooring dealers are created equal… some are simply better.
 They have been selected to be a Spotlight Dealer for Hallmark Floors, because of their quality service and knowledge of our products.


Floors by Kraftician Design Surfaces, Inc is a local Hallmark Floors Spotlight Dealer in Livermore, CA.
5666 La Ribera Street, Suite B
Livermore, CA 94550
(p) 925.667.4767
Click through to their Website


FIVE STAR RATING
Why you should choose Kraftician Design Surfaces, Inc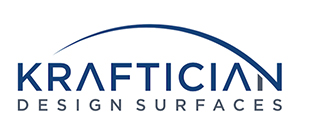 "Kraftician Design Surfaces was created to serve the needs of construction businesses and home improvement professionals. We pride our business on our extensive knowledge of the products we offer and sell. Our commitment to service and quality has been our reputation and enables us to have long standing relationships with our customers. If you would like to find out more about how Kraftician Design Surfaces can become your most valuable resource, please contact us. We are eager to earn and keep your business!" – Kraftician Design Surfaces, Inc
One-Stop, Mom and Pop shop!

They carry all of Hallmark Floors' products
Don't take our word for it.
Here are third party testimonials you can read for yourself.
Tom has 20+ years of experience in this industry and he shows only the most current and relevant materials that the TOP designers want to see. If you are looking for that something extra , i promise you Tom can help.
Wow! Hard to find the level of knowledge and service that this young man provided. We were happy with every aspect of our purchase.
Great feeling to support local and create relationships with local stores.
We will definitely be back!
KRAFTICIAN deserves 10 stars, here's why:
During a recent bathroom remodel we were referred to Kraftician by our plumber. Not very often that I write reviews but when you come across a business like Kraftician it makes sense to support and recommend them to others.  We met the owners of Kratician at the shop in Livermore and immediately I was given the impression that they are passionate about their knowledge of tile and flooring options.  We were able to work with Tom and his wife to design our tile for our bathroom floors, and shower.  The tile arrived quickly and allowed us to be ahead of the scheduled tilers when they arrived to start working.  During the tiling of our floor we had an issue arise that caused a need for 2 additional pieces of tile.  When I called Kraftician and told them Tom told me he would be contacting the distributor and contact me to arrange for the pickup. When Tom called me back he explained that a mistake had occurred and that the tile that we had been given was not the intended tile for the project, he then stated that he was not willing to stake his business reputation on a tile that would not withstand the test of time.  We spoke it over and with Toms assistance we were able to select a new tile that would replace the previous bought pieces.  Tom accepted the ownership of the tile and replaced the tile at no additional cost to us. This is the very meaning of customer service as my definition.  Very easily Tom could have taken advantage of our ignorance to the tile that we had placed first and let it ride, instead he took the high road and looked out for his number 1 asset, the customer.
Not very often do you run into honest business owners more concerned with quality and reputation than the dollar. I would not hesitate to recommend Kraftician to any of my friends or family. Thanks Tom for excellent customer service and true professionalism. We look forward to working with you for any future tile, stone or flooring needs.
For several weeks during our kitchen remodel we were looking for flooring and tile for our backsplash but not getting anywhere at all, until Tom and Tara helped us. With so much choice out there, it's not a simple task to make the right choices that will last and that you will love for a very long time. Tom and Tara were able to assist us in channeling our original ideas and style into our dream kitchen and beautiful hardwood floors throughout the downstairs of our home. We are so grateful for their experience, expertise and advice, we really could not have done it without them!
Kraftician Design Surfaces, Inc Show Room
Come by & meet the team!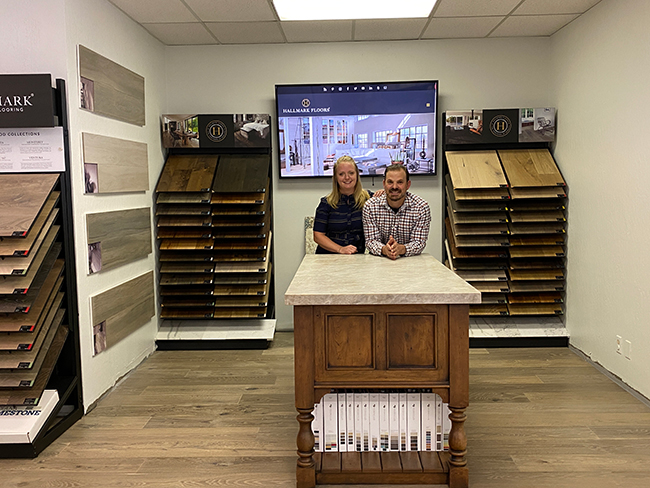 A Sample of their work
Latest installation by Kraftician Design Surfaces featuring our Alta Vista, Del Mar Oak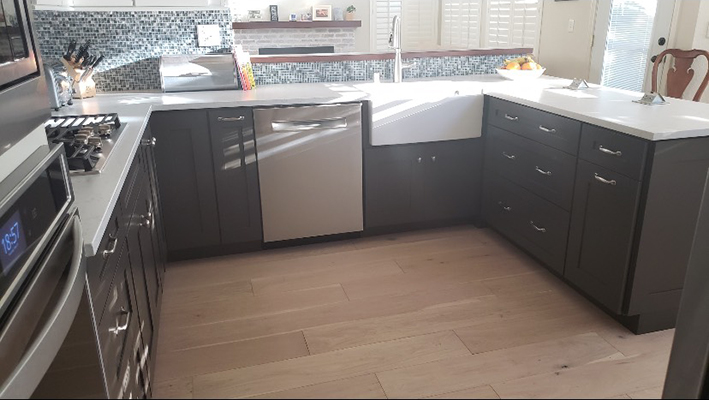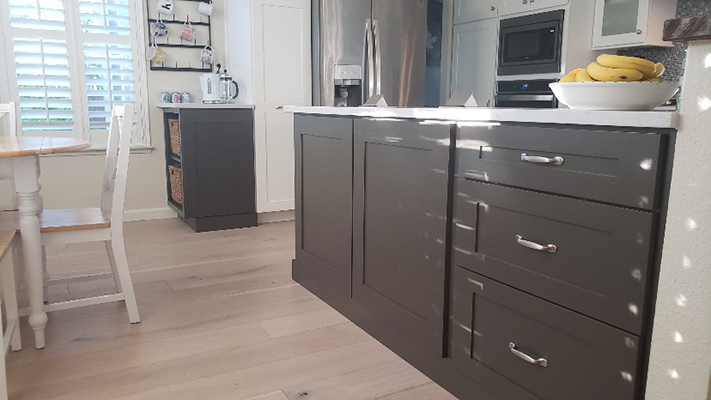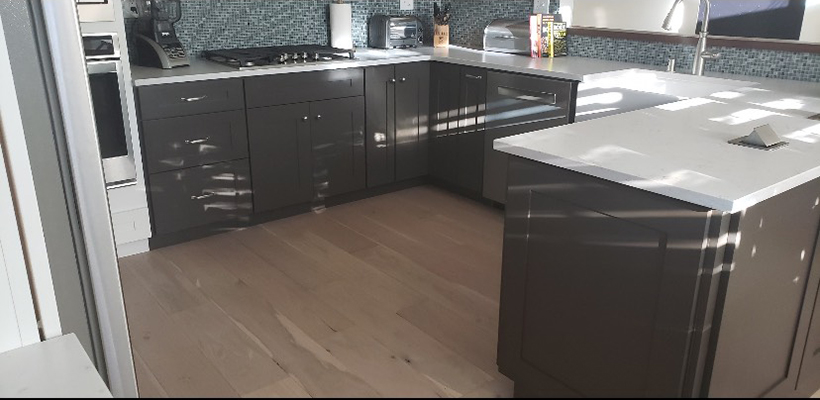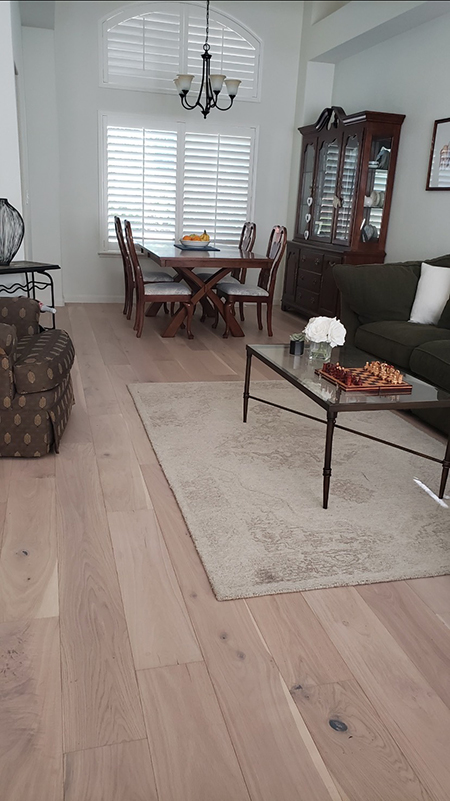 Not in Livermore California?
Click here to locate an authorized Hallmark Floors' dealer near you.
Are you a dealer and you want to carry Hallmark Floors?
Click here to locate a Hallmark Floors' distributor near you.
Kraftician Design Surfaces, Inc  in Livermore CA | Spotlight Dealer
Source for content | Kraftician.com