Spotlight Dealers for Hallmark Floors

Not all hardwood flooring dealers are created equal… some are simply better.
Introducing Benson Stone Co. Inc. in Rockford, IL. They have been selected to be a Spotlight Dealer for Hallmark Floors.

Benson Stone Co. is a local Hallmark Floors Spotlight Dealer in Rockford, IL.
1100 11th Street
Rockford, IL 61104
(p) 815.227.2000
Click through to their Website
Why you should choose Benson Stone Co.
Founded in 1930 as a stone fabrication shop, Benson Stone Company is now a 5th generation family business.  The company has grown, with the purchase of the old Rockford Standard Furniture building in 1999, to become a regional shopping destination offering furniture, flooring, kitchens, granite countertops, fireplaces, BBQ grills, stone, brick, and landscape materials.  All of this is showcased within a 120-year-old restored furniture factory with its original hardwood floors and massive structural timbers.  Ride the 4-story glass elevator and explore over 80,000 square feet of everything for your home…all in one place.
Expert designers


Awarded Best of Houzz in Service 2016

85+ years of experience

They are in great standings with their distributor and Community

They carry all of Hallmark Floors' products
Don't take our word for it.
Here are third party testimonials you can read for yourself.
"We recently purchased hardwood flooring from Benson Stone Company. I am pleased to say we had a wonderful experience with Benson's. We had the pleasure of dealing with Tyler Whitney, who took us through all the various types of hardwood flooring available, and answered all our questions. An installation date was made and I'm pleased to say that the installers arrived on time. It was very evident to us that both men knew their craft as we are extremely happy with our floors!!
Customer – bensonstone.com
We are beyond thrilled with the gorgeous floors and very impressed with the ultimate professionalism and beautiful craftsmanship of Benson's installers.
Customer – bensonstone.com
After renting my mother's house for 3 years we wanted prepare the house to be sold. The renters had ruined some of the flooring so we called on Benson Stone to assist. We were very pleased with the professional and appropriate advise offered. They found an economical solution and promptly arranged installation. The new flooring was very tasteful and helped to make the house more marketable. Thanks to the assistance of Benson Stone we then sold the house 2 days after putting it on the market.
Craig M. – Google
Benson Stone Co. Show Room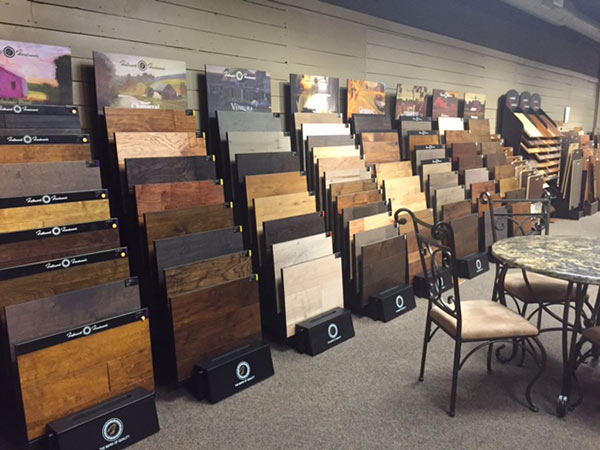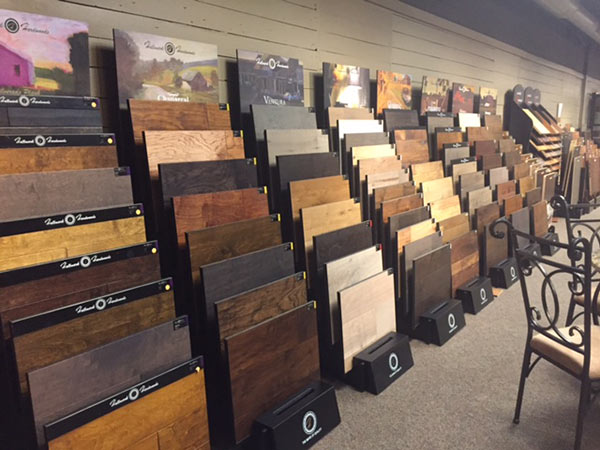 Not in Rockford, Illinois?
Click here to locate an authorized Hallmark Floors' dealer near you.
Are you a dealer and you want to carry Hallmark Floors?
Click here to locate a Hallmark Floors' distributor near you.
Benson Stone Co. in Rockford, IL | Spotlight Dealer
Source for content | BensonStone.com