Introducing Liberty Flooring in Oviedo, FL

Not all hardwood flooring dealers are created equal… some are simply better.
 They have been selected to be a Spotlight Dealer for Hallmark Floors, because of their quality service and knowledge of our products.


Liberty Flooring is a local Hallmark Floors Spotlight Dealer in Oviedo, FL.

3228 W. State Raod 426
Oviedo, FL 32765
(p) 407.974.7894
Click through to their Website


FIVE STAR RATING
Why you should choose Liberty Flooring


"Liberty Floors is a leading Orlando flooring company that has been serving the city for many years. Our inventory shows the best flooring products the industry has to offer. To ensure our product quality, we only partner with the state's best and most trusted suppliers. Rest assured that anything you choose among our wide range of floor products, you will get its finest version in the market at the best prices possible." – Liberty Flooring
Offer FREE estimates


BBB accredited business since 2018


They carry all of Hallmark Floors' products
Don't take our word for it.
Here are third party testimonials you can read for yourself.
If I could give the company a hundred starts, I would.
Our experience with Liberty Floors has been amazing from the very beginning to the very end. It's not very often that you meet honest, kind, hard working and professional people who love what they do and produce work to the highest standards. To some it maybe just floors, but for us it has been a dream for the past 5 years and Amy and Daniel (owners) and their crew of amazing and hard working people, have made it possible for us to finally make our home the way we always wanted and it didn't cost us an arm and a leg.
I am a very picky and detailed person who has high expectations but they exceeded them all. Very easy to work with and I'm very grateful for the easy communication and scheduling process.
We purchased luxury vinyl by Hallmark ("Camarilla Oak")and Amy was so kind and so helpful with my selections, pricing and scheduling.
Great professional people, quality work and great company overall, I will use them again to install the same flooring on our second floor, which is currently carpet. If we ever move, I will always use them to do our flooring!
Highly Recommended Liberty Floors! We had a great experience from the very beginning. The staff is extremely helpful and the installation was on time and professional. The workmanship was high quality. No hidden anything. A painter was referred to us by them for the baseboards to be painted after installed and He was great too. All reasonable prices and we are very pleased!
I would recommend this company. They are professional, polite and did a fantastic job on my floors. Three bedrooms and a family room completed the job in two days.
Very professional from the beginning. Amy was very responsive and helpful. Prompt delivery and the installer's work ethics was excellent. They did a phenomenal job. I'm quite satisfied. Thank you!
Liberty Flooring Show Room
Stop by their showroom and check out their full line of Hallmark Floors!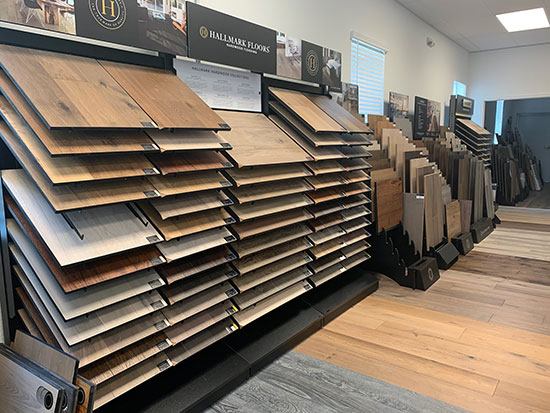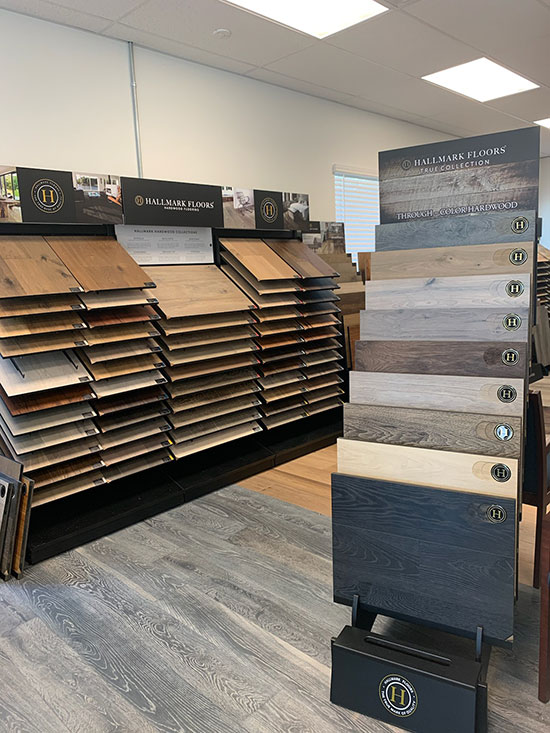 A Sample of their work
Coming Soon…
Not in Oviedo, Florida?
Click here to locate an authorized Hallmark Floors' dealer near you.
Are you a dealer and you want to carry Hallmark Floors?
Click here to locate a Hallmark Floors' distributor near you.
Liberty Flooring in Oviedo FL | Spotlight Dealer
Source for content | OrlandoFlooringCompany.net