Introducing Classic Carpets Plus ColorTile in Panama City, FL.
Not all hardwood flooring dealers are created equal… some are simply better.
 They have been selected to be a Spotlight Dealer for Hallmark Floors, because of their quality service and knowledge of our products.

Classic Carpets Plus ColorTile is a local Hallmark Floors Spotlight Dealer in Panama City, FL.
414 A Thomas Drive
Panama City, FL 32408
(p) 850.235.9953
Click through to their Website


FIVE STAR RATING
Why you should choose Classic Carpets Plus ColorTile

"Classic Carpets has been providing Bay County with quality flooring products for over 30 years. From wood floors to porcelain tiles and everything in between. We have the knowledge and experience to solve any of your flooring needs." – Classic Carpet Plus Color Tile
Associate of BBIA | Bay Building industries Association


Associate of FHBA | Florida Home Builders Association


They carry all of Hallmark Floors' products
Don't take our word for it.
Here are third party testimonials you can read for yourself.
After 25 years in our home, we decided to have all of our floors completely replaced. New design, new tile, new carpet. No one could have been better to work with than Classic Carpets Plus on Thomas Drive. Their ENTIRE team from sales, to installation, was beyond professional and determined that our floors would be perfect. Troy, Justin, and Mike installed our tile and while they worked an entire week (through the weekend) they were always, cordial, professional and willing to work around us and with us. Marvin and Jeff installed our carpet and I will say, there is no better team around. I realize many have already completed their post-hurricane Michael work, but if you have not or if you are looking for the BEST company to work with on carpet and tile…Classic Carpet is where you need to go! Period!
Awesome place with amazing employees! All are so help and accommodating!
They have every type of flooring from many different manufacturers.
Their selection and choices are excellent!
I cannot say enough about how great the service was!!! Joe Roper and his team were wonderful, not only in assisting me with floor and carpet selections, but ensuring a perfect outcome. I remodeled a VERY old condo, second floor, with rolling cement floors. Not only was a great amount of time spent assessing leveling requirements for a modern floor, but when a "hill" was missed, Joe had his team pull up the floor, grind the cement flat, and the result was perfect! Well after install we realized a pocket door was hung too low….rather than rehang, Joe sent his guys over to change the threshold! I LOVE my flooring and it looks amazing.
This carpet company is wonderful, I just had wood flooring and carpet installed through this company. Everything looks better than what I could have imagined and the service was done in a timely manner. Very knowledgeable group of workers and will provide great solutions for any obstacle. Would recommend to anyone looking to have floor work done to their house!
Classic Carpets Plus Color Tile Show Room
Stop by their showroom and check the full line of Hallmark Floors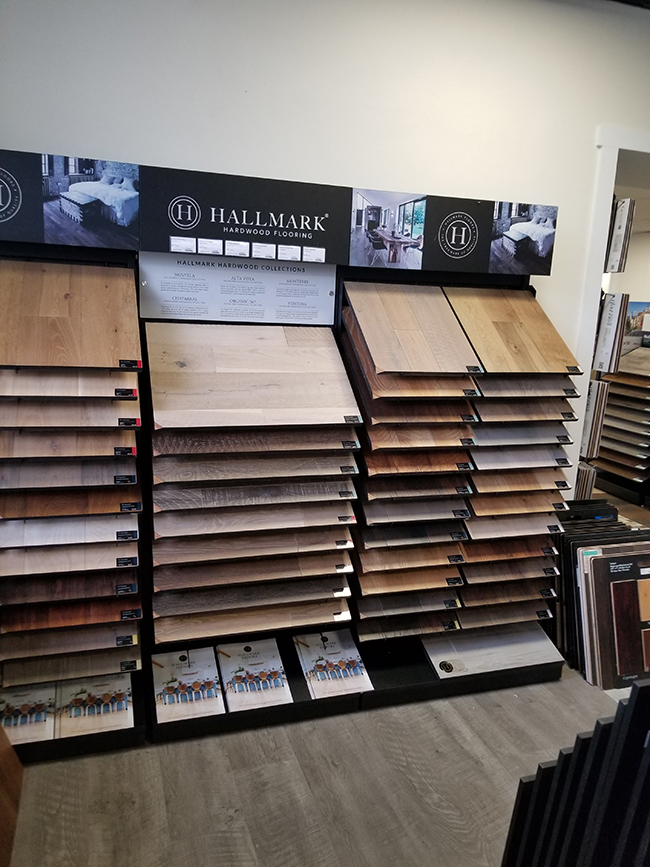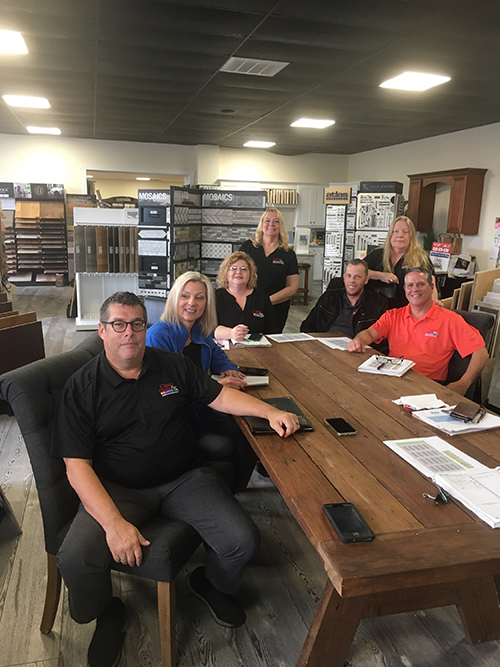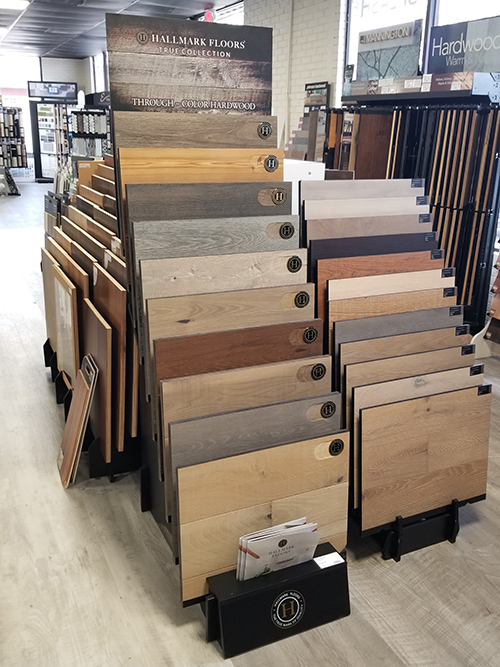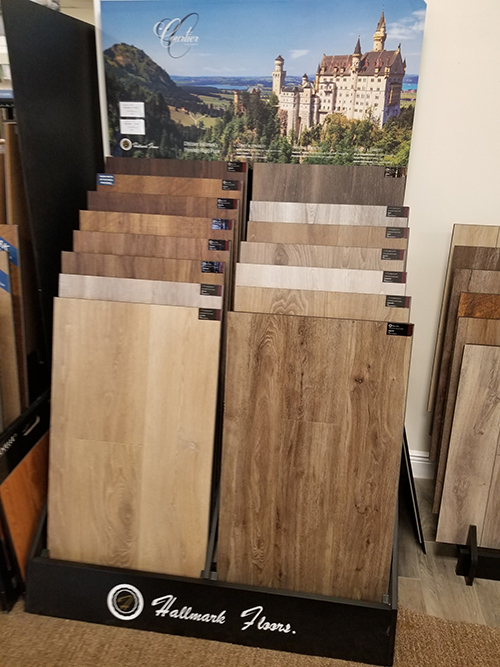 Not in Panama City, Florida?
Click here to locate an authorized Hallmark Floors' dealer near you.
Are you a dealer and you want to carry Hallmark Floors?
Click here to locate a Hallmark Floors' distributor near you.
Classic Carpets Plus ColorTile in Panama City Florida | Spotlight Dealer
Source for content | ClassicCarpetsPCB.com