We interviewed Heather Petersen about the beautiful #MountainViewProject featuring Malibu from our Alta Vista Collection. Keep reading to learn more!
"Hardwood flooring has always been a popular choice in interior design.  It adds warmth, texture and richness to a space. There is something so timeless, and classic about hardwood floors. They have been used for centuries, for good reason!  They are traditional, yet modern, without being trendy."   – Heather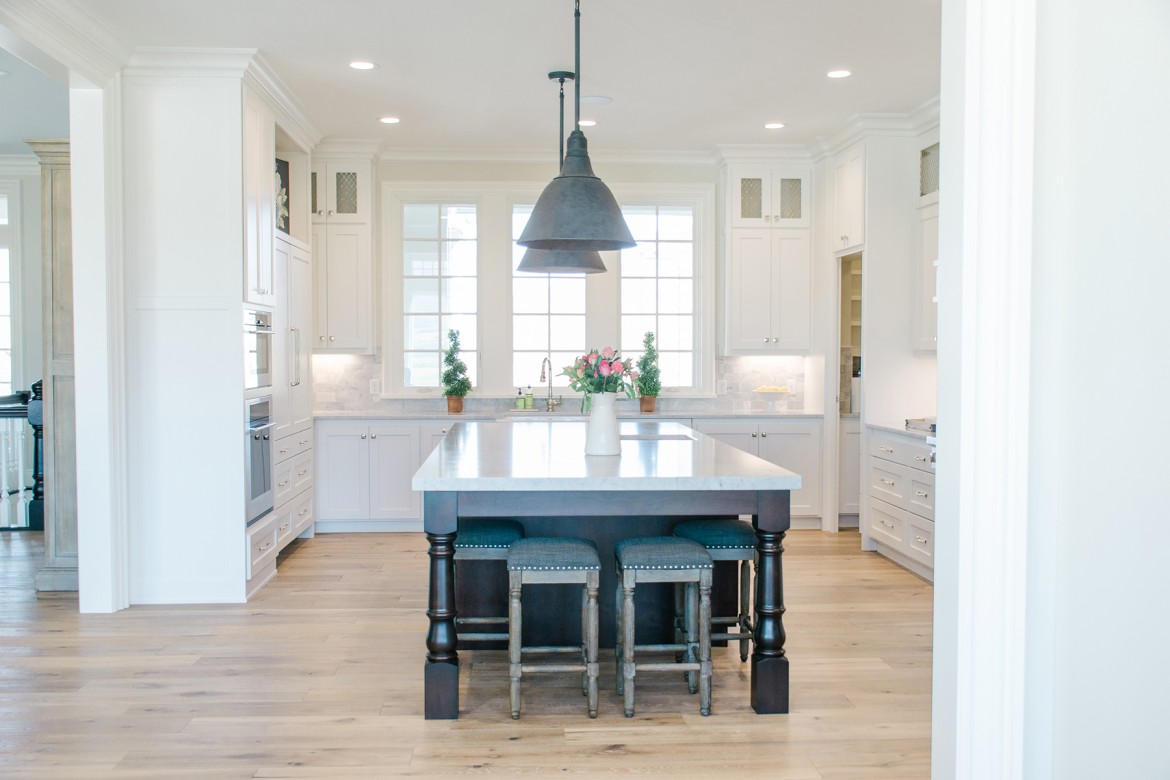 First, let's talk about choosing the perfect floor…
In this project I used Malibu French Oak from the Alta Vista Collection. It was the perfect color to tie together  the dark, rich stain that was used on the kitchen island, banister and built-ins. I wanted to keep the floor light and fresh, and this particular wood nicely incorporates all of the wood tones. The home has a very traditional feel and this hardwood was consistent with keeping that style.
The Alta Vista collection has the most beautiful oiled finish! I love the raw look it has! The movement in the wood grain and knots add so much character. These characteristics in particular are what draw me to this collection of hardwood.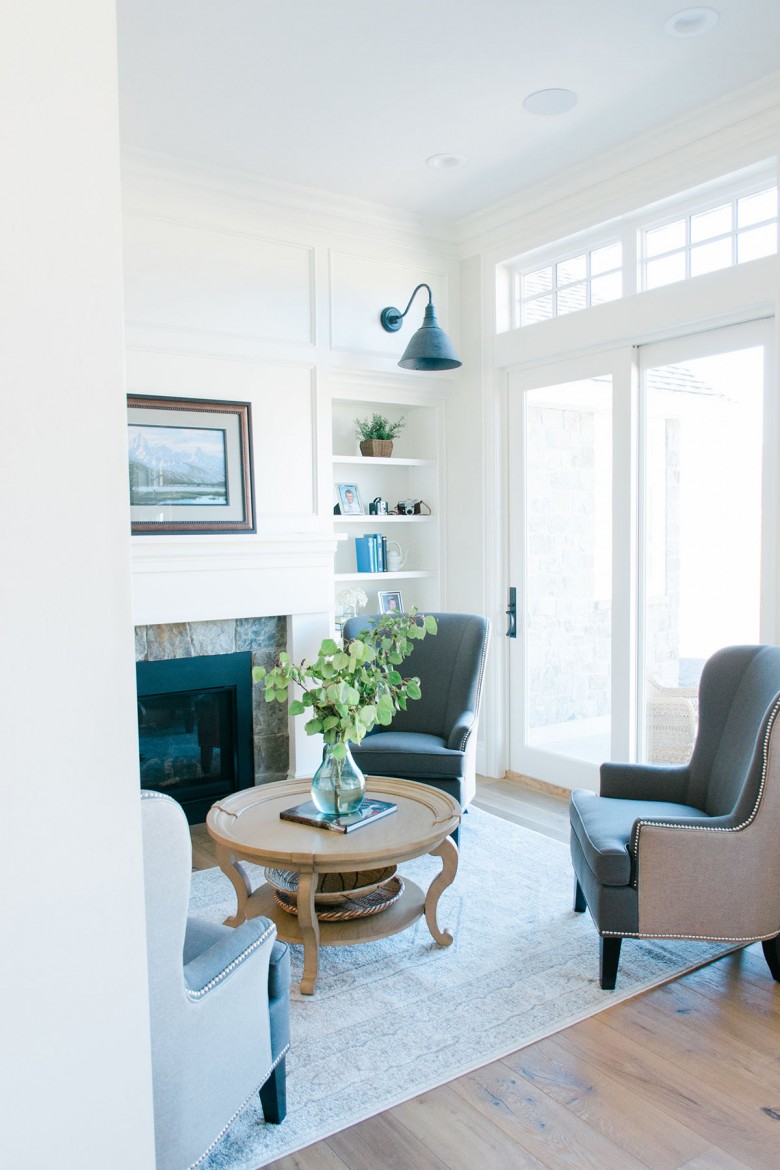 When selecting the wood floor, I had to keep in mind that a family of six would be living with it. The tone of the wood and the oiled finish are perfect to conceal dust, spills and regular wear and tear.  I wanted a hardwood that would not only look beautiful but timeless as well. This home was also featured in a Parade of Homes, which had hundreds of people walking through the home. The floor held up exceptionally, just as I expected.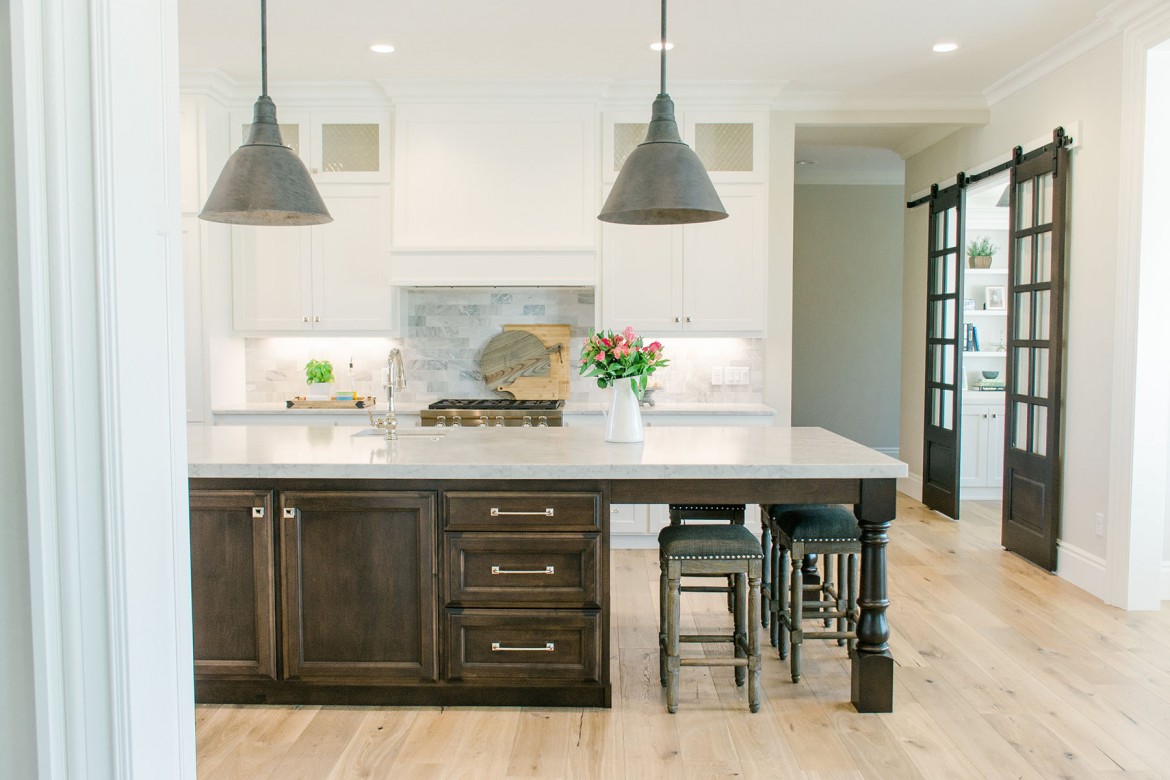 We are thrilled that Heather, an interior designer based out of Northern Utah, featured Hallmark Floors in this project. We love her work so much that we decided we should ask a couple more questions about her favorite interior design elements to share with you.  
What is your current favorite Hallmark Floors product in any of our various collections?
My favorite product from Hallmark floors is the Alta Vista Collection. In fact, I am currently building my own home and will be using this product. From the oiled and wire brushed finish comes the most fantastic patina and texture! This floor is truly a classic, timeless feature in any home.   
What are your favorite interior design elements?
Lighting is one of my favorite design elements! It can transform a space! The perfect light is often the finishing touch a room needs. However, there are so many design elements that go into creating a well-designed space. Keeping a good balance is key.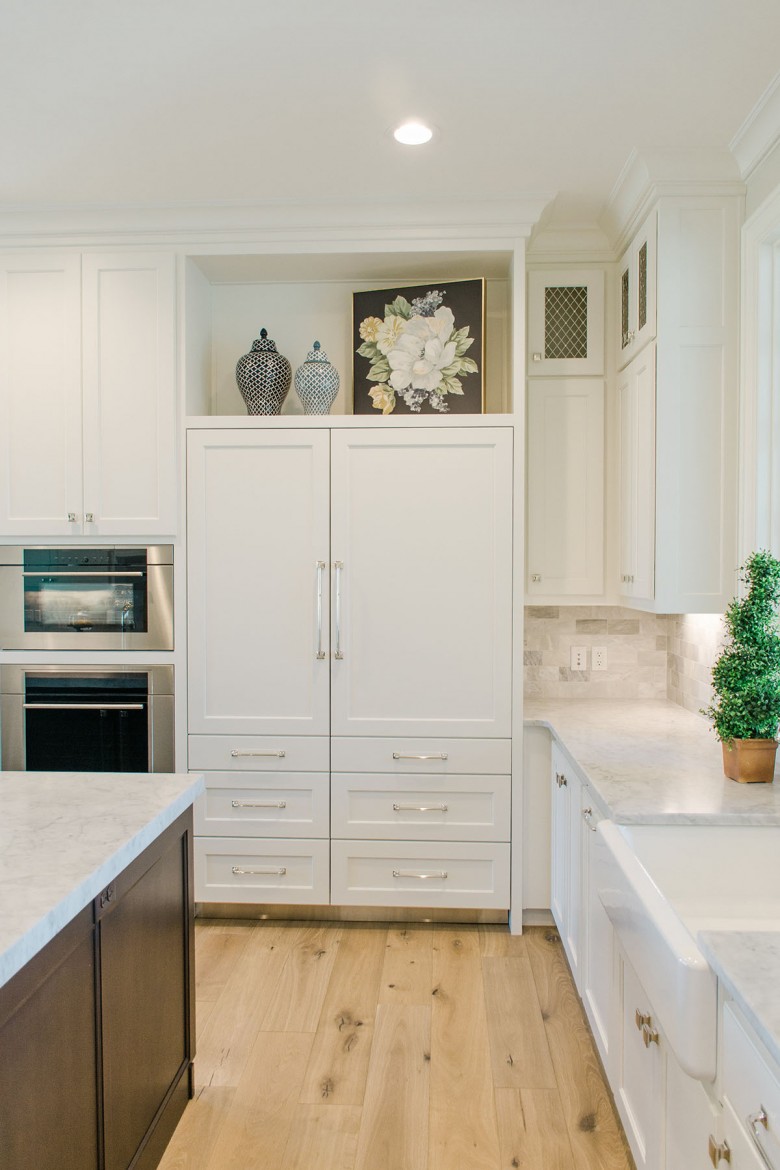 Are you in need of a designer? If you are in the Northern Utah area, Heather can help! You can visit Heather Petersen Design on Instagram to connect with her and learn more! All of the photos throughout this post are by Mandi.
Lastly, visit the hashtag #MountainViewProject on Instagram to see even more!