iPittytheBull Partners with Hallmark Floors | Social Responsibility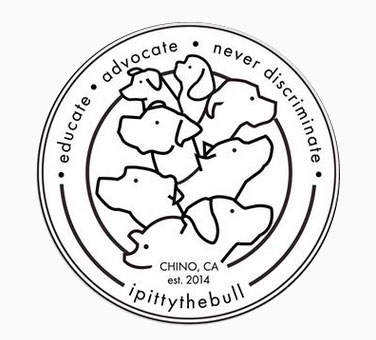 iPittytheBull Partners with Hallmark Floors to promote pet adoption and owner education.
Founder John Flores and his team are passionate about responsible pet ownership, advocation and education to the community here in Southern California's Inland Empire as well as the world. From Alaska to Australia – The message & story of iPittytheBull is something animal lovers are invested in. John himself has 7 dogs, & a pot-bellied pig – all of them were homeless animals at one point, and one even came from Thailand to escape the meat trade. Learn more about the pack and iPittytheBull's Mission Statement at ipittythebull.com.
"iPittytheBull is an organization that promotes responsible pet ownership. Aside from educating people on things such as BSL and debunking negative "pit bull" stereotypes we also rely on our vast network of people to help you become a better leader for your dog regardless of the breed. We promote pet adoption but we truly believe the best way to save a dog is to keep yours. Our mission is to Educate, Advocate and Never Discriminate."
– iPittytheBull
Although not a rescue, iPittytheBull works with a variety of organizations to help homeless & unwanted animals find a loving place they can call furrever. Hallmark Floors is excited to work locally with iPittytheBull, a 501c Non Profit Foundation that is located in Chino, CA, as a neighboring city we are happy to help them & their message, and by promoting local animals that are available for adoption as well as organizations that are in need of assistance to prevent animals from being homeless.
Stop by iPittytheBull's Website to meet his team and four-legged pack members, also follow them on Facebook, Instagram & Twitter for daily updates!
Wanting to adopt a furrever friend of your own? Check out PetFinder.com. Enter your zip code to find shelters and rescues in your area, anywhere in the United States.
With the help of the pack, iPittytheBull has fostered over 100 dogs since 2014. Here are just a few of the dogs they helped find their furrever!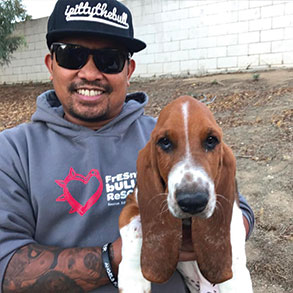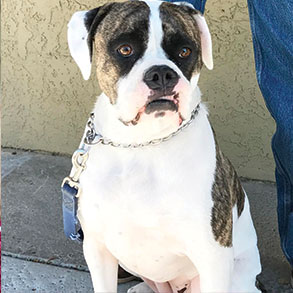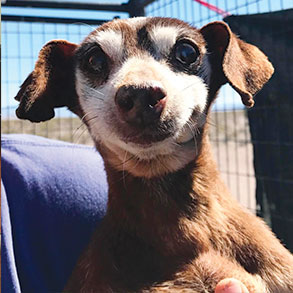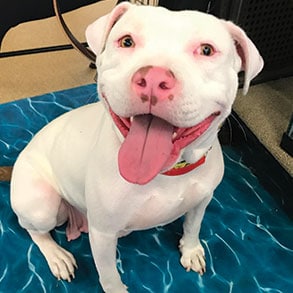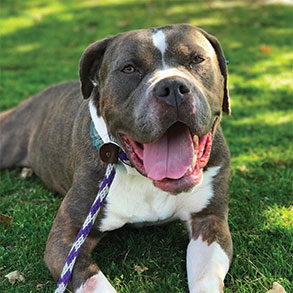 iPittytheBull Partners with Hallmark Floors | Social Responsibility
Hallmark Floors support our community, learn more about other Social Responsibility efforts by clicking here.