As a manufacturer, we love when happy homeowners reach out to us to share their flooring story. For those who are unfamiliar, the industry works in a chain of command. The manufacturer works directly with the distributor and the distributor works with various flooring retailers. Generally, homeowners work with their retailers from start to finish and we don't hear much about the finished product.
Homeowner Testimonial
Nearly ten years ago, a customer purchased new maple floors from our Heirloom Collection. Just last week, we received a wonderful update about her floors.
"I love my floors – the rooms with furniture were done around 2008 – still looking great. Yes, I would recommend them! Great product, lovely and easy to care for. Love your product!" – Homeowner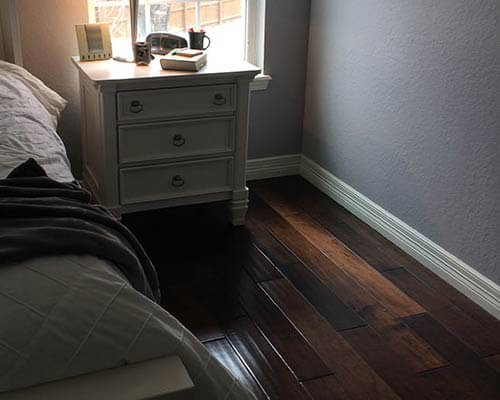 Wood Guys
The photographed Bootstrap maple floors were purchased from Spotlight Dealer Wood Guys in 2008. The dynamic duo that makes up the company grew up learning about the hardwood industry near Springfield, Missouri. In 1993, they started their own labor company. Over the years they found themselves being asked to complete more installations and they decided to jump into the retail business as the Wood Guys. Today, you can find them at their retail location in Tulsa, Oklahoma.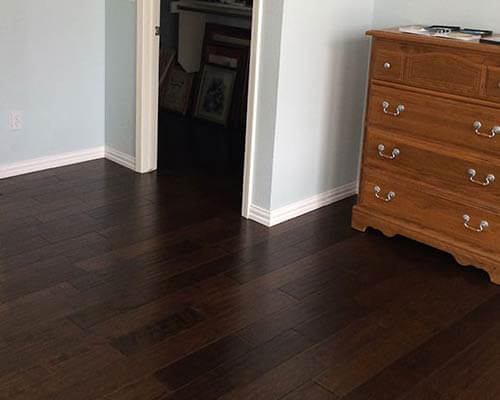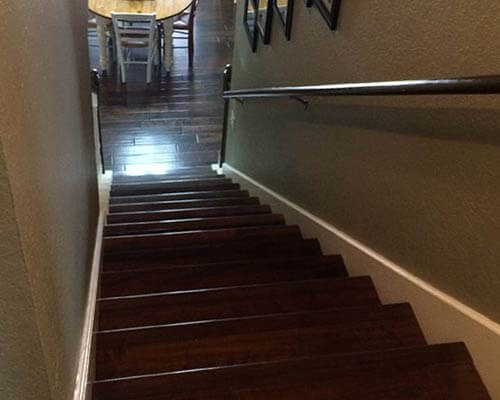 What's your flooring story?
Do you have a great flooring story that you would like to share, too? Feel free to share your photos and story with us, here! As a small token of gratitude, we will provide you with a gift card, too.