This Oakstone Homes modern farmhouse project began last summer. Katelyn, Design Director for Oakstone Homes, spent the majority of her year figuring out all of the little details from the fixtures to the woodwork. "One of the things I focus on most is finding the perfect flooring," said Katelyn. "I did a ton of research and fell in love with Hallmark Floors."
Their flooring of choice was Malibu French Oak from our Alta Vista Collection. Katelyn explained in her blog post that one of her favorite things about the floors in this collection is its length and width. "Who doesn't love wide plank wood flooring?" She asked. "The wood is cut and wire brushed 100% by hand, which is a such a unique feature that you don't see anywhere else."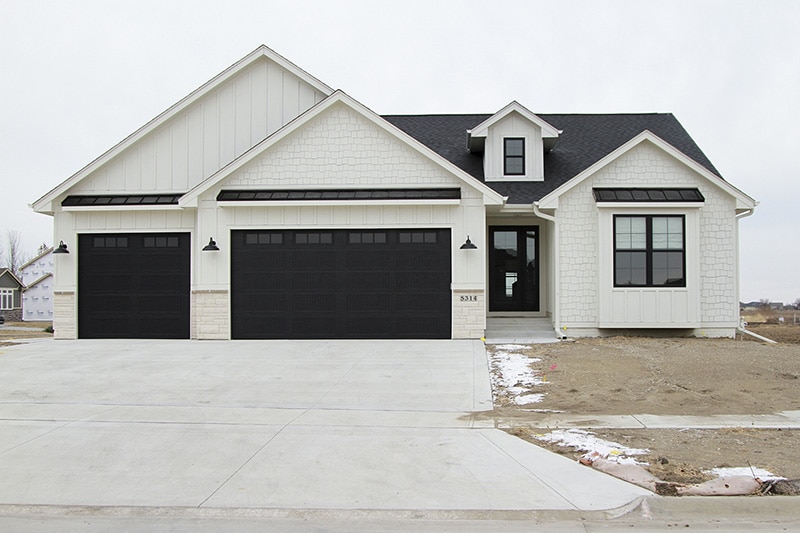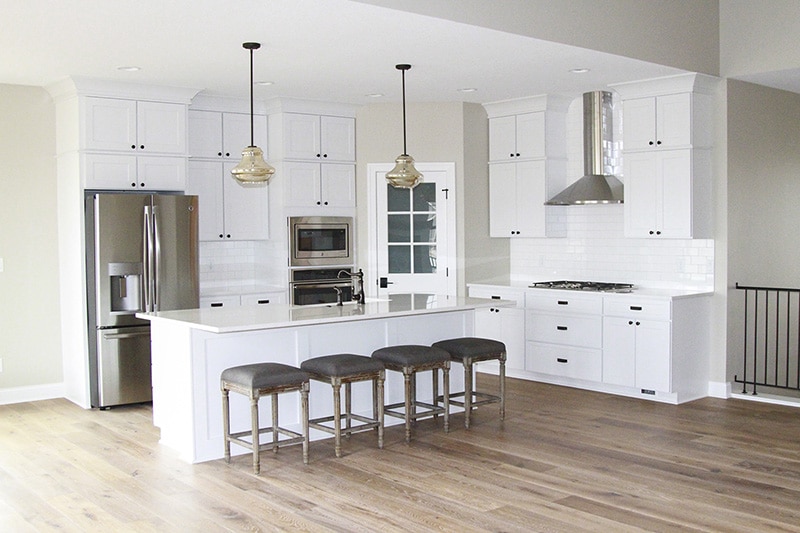 Katelyn's design tips
What do you look for in flooring?
At Oakstone Homes, we look for flooring that resembles reclaimed wood floors. We love knots, grooves and character in our flooring and Hallmark Floors gives us just that. We look for flooring that balances the line of blending in to create a blank slate for decorating and still stands out just enough for everyone to notice it.
I wish I could pinpoint just one of my favorite things about Alta Vista, but there are so many things I love about this flooring. As a designer and a practical cleaner, I love the lighter colors of flooring because it hides everything. I also love the character –  the sawn-cut style, the wide planks and the wire-brushing. Plus, it's French White Oak, which is my favorite kind of wood!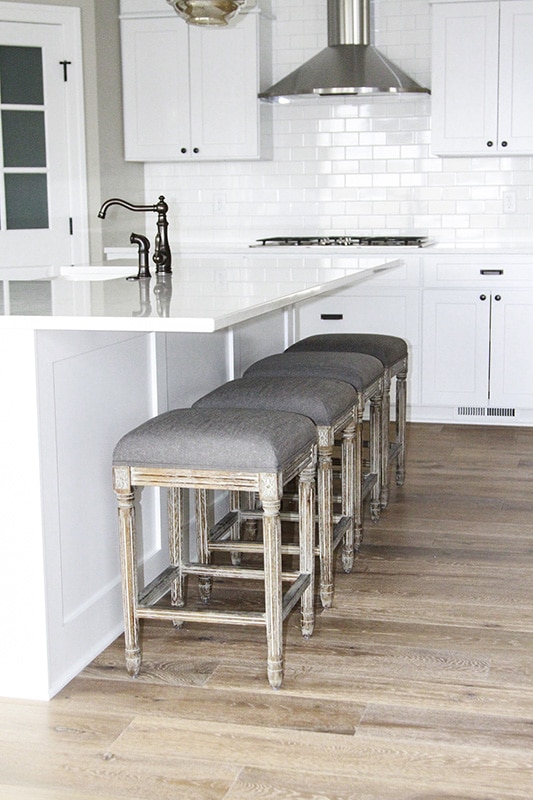 Can you really design a space around the perfect flooring?
My one tip as a designer is to use continuous flooring throughout at least the main living areas of your home. It will make the space look and feel so much bigger. The flooring is one of the first elements you and your guests will see when they walk in. With that said, it's important to invest in quality flooring because it will set the mood for the rest of the house including paint, lighting, furniture, etc.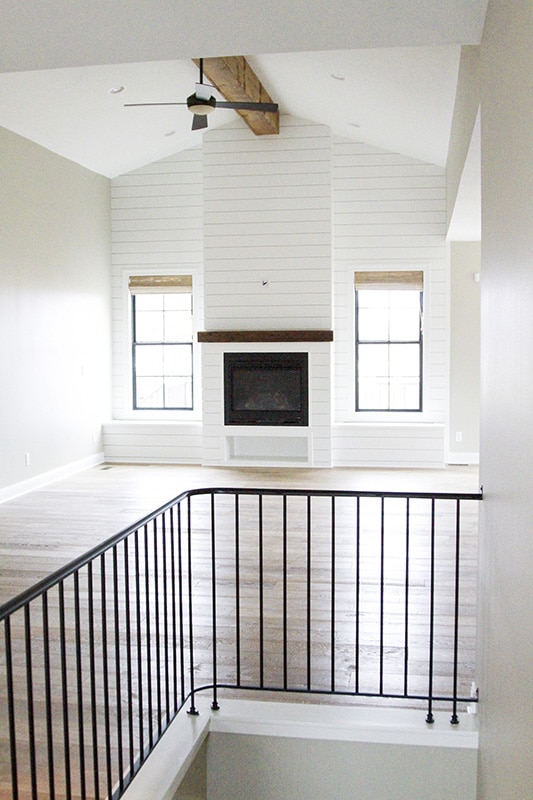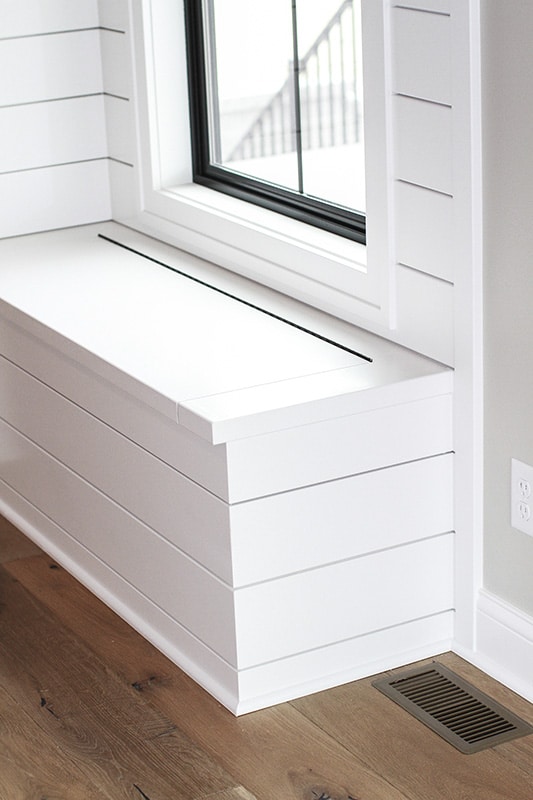 For more inspiration, you can follow Katelyn and Oakstone Homes on Instagram!
Before you go, locate a dealer near you to see Alta Vista in-person. Interested in seeing more projects like this Oakstone Homes Modern Farmhouse? Take a look at our design category on the blog!