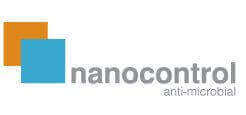 NANOCONTROL ANTIMICROBIAL® -Simply Healthier
Propriety technology to deter the growth of  microorganisms that come in contact with the surface of the Hallmark Luxury Vinyl floors. An Anti-Microbial Agent is bonded with other elements in the finish to create a barrier that impedes the growth of microorganisms/bacteria. Once the microorganisms come in contact with the surface of Nanocontrol Antimicrobial®, the formulation inhibits further growth of microorganisms.
Hallmark Luxury Vinyl Surface Finish Technology:
Anti-microbial/Anti-bacterial
Kills Micro Organisms
Protective Shield
For a healthier indoor environment for homes and businesses.
Anti-Microbial Floor Defense
is available on all Surface Guardian Pro products.
Will the Nanocontrol Antimicrobial ever wear off?
No. The Nanocontrol technology is embedded in the UV Cured Ceramic Finish. The only way to eliminate the Nanocontrol Technology would be to wear through the finish of the product's surface to the decor film.
Nanocontrol Antimicrobial available on Hallmark Luxury Vinyl.Check out Hallmark Floors' Luxury Vinyl to learn more about the many benefits of each of our luxury vinyl flooring collections.

Visit your local dealer to see for yourself why our floors are Simply Better.
Locate a local dealer, Hallmark Floors' Dealers.
Follow us on Facebook, Instagram and Google+.