BE INSPIRED
Find Hallmark Floors in Interior Design Magazine! Interior Design is the definitive resource for interior designers, architects and other design pros, featuring groundbreaking projects, innovative new products, real-time design industry news, exclusive in-depth research and more. Offering print, digital and events, Interior Design is the design authority in the B2B design market.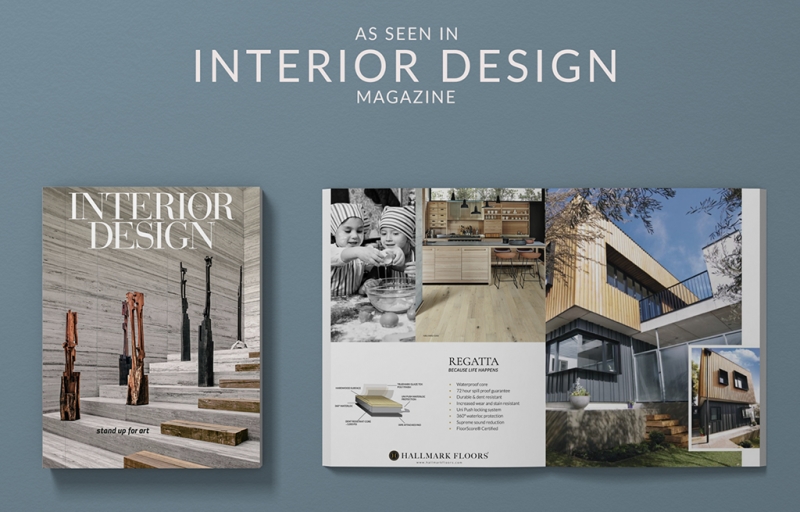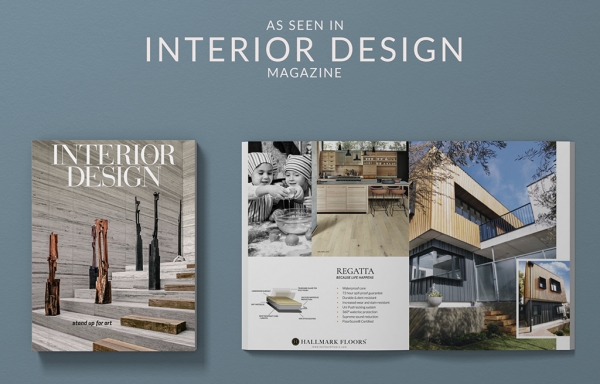 Interior Design Media is the global, industry-leading design publication, website and events company serving the interior design, architectural and facility management audiences. For over 80 years, Interior Design magazine—published by SANDOW, which builds smart businesses driven by innovation and design—has been the essential design authority for every professional, on all projects, throughout the design process. Interior Design Events connects the industry, promoting creative leadership, innovation and collaboration across a wide range of practice areas and platforms. Interior Design's digital companion, interiordesign.net, is the go-to site for relevant and real-time content for the industry's largest and most engaged design audience.
here are some of our ad placements, or you can see them in person by subscribing. These ads feature our debuting products for 2021, including the True Collection and Regatta.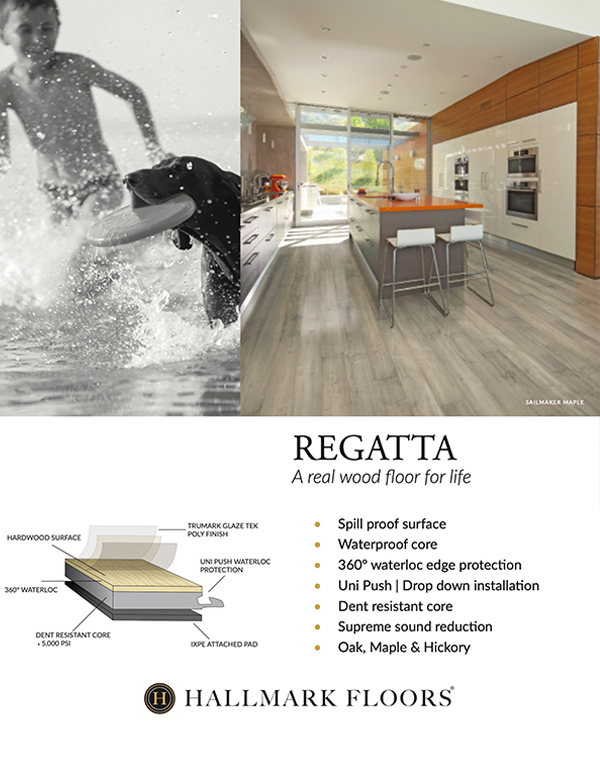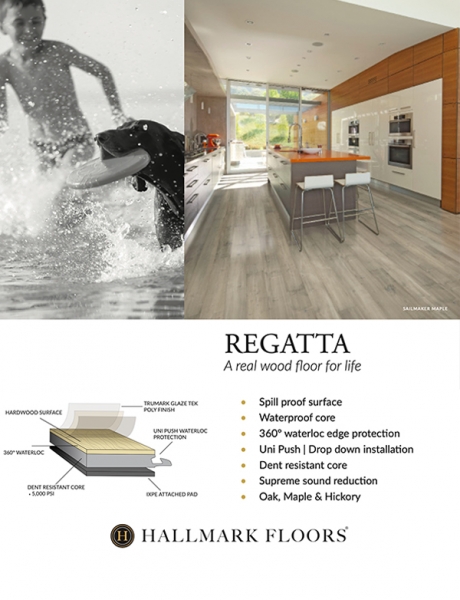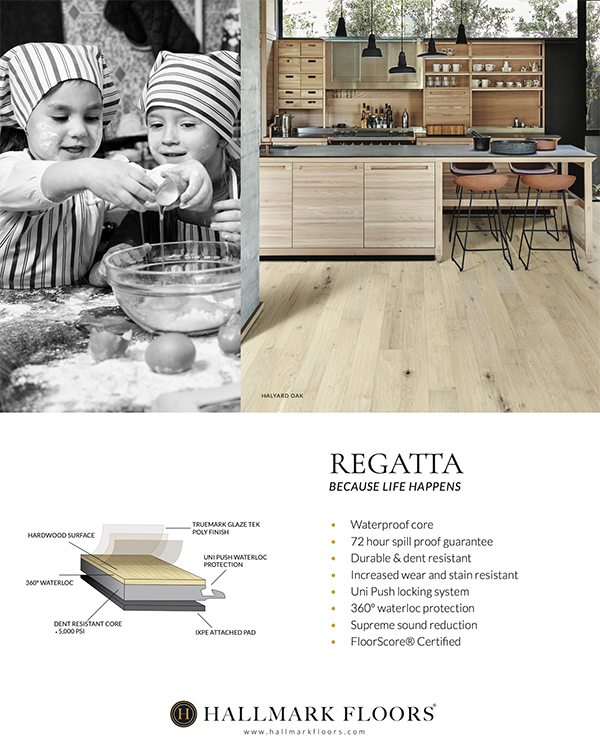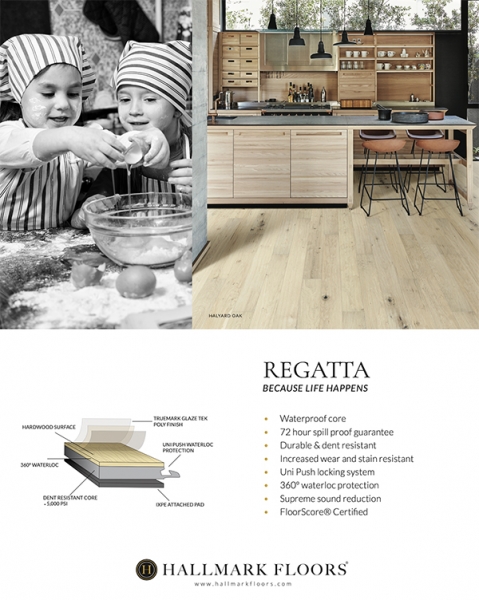 Hallmark Floors | True Collection
The new True hardwood flooring collection is truly amazing with stunning colors and features. Hallmark Floors is the first to master this revolutionary technology of replicating "the bog-wood process" that occurs when logs lie buried in lakes, river, and waterways for hundreds of years, deprived of oxygen and sunlight. This process in nature can take centuries for the wood to turn from its natural color to deep golden brown or even completely black. Hallmark has emulated nature's methods to create saturated colors throughout the top layer, creating stunning, weathered patinas.
True bog-wood, driftwood, and weathered barn wood are all very rare. These cherished wood treasures are in high demand worldwide for use in furniture and flooring. Now Hallmark has made these prized finishes available to everyone through our True hardwood flooring collection.
Hallmark Floors | Regatta Collection
Regatta Hardwood offers a dozen beautiful visuals in a variety of species including European Oak, American Hard Maple and American Hickory. Our fashionable looks are created with hand-applied glazes, skip sawn textures, hand-scraped surfaces and nature's graining accented by our unique brushing techniques. Our Regatta Hardwood features our Spill Proof guarantee, our best commercial finish and an edge sealant that provides 360 degree protection making for an easy clean up to life's little mishaps. Regatta also features the "push lock" fastening system for extra seam protection and a perfect installation every time. As a finishing touch we've added our Quiet Comfort padding to each board for added underfoot comfort and sound reduction.