Designers, builders and homeowners can't get enough of hardwood floors with color variation, deep character and natural grain patterns. And honestly, we can't either! What's the hot topic on this list? Color variations.
High contrast in colors are in demand more than ever before! It is important to keep variations in mind when choosing your next hardwood floor…
What causes color variation in hardwood floors?
Factors for color variation include the natural color of the raw wood itself and the way that the wood absorbs stain.
Generally, some species of wood may have more or less variation in colors because of its natural characteristics. For example, the featured photos are Hemingway from our Novella Collection. Our inspiration behind Hemingway was the demand for a fashionable hardwood option with the added aesthetic of more contrast. Hemingway is made using oak which tends to take stain more easily than other woods. Therefore these planks often show a bit more of that color variation that we love so much.

Why are designers on board with this flooring trend?
We decided to go directly to the source on this one and reached out to a new friend in the design world. Dala of Fuwaires-Justin Interiors, a hospitality and high-end residential interior design agency in Phoenix, shared her thoughts on why color variation is so popular.
"Design is a means to tell a story, and the multi-tones found in Hallmark's lighter wood floors help tell a story filled with charm and interest. I personally love the subtle variation in color because it acts as a solid foundation that allows the surrounding materials, finishes and furniture to change over time without compromising the overall aesthetics."  Dala Al – Fuwaires-Justin
People value the uniqueness that these variations bring to hardwoods as no two floors will look exactly the same. For this reason, we always recommend that you ask your retailer for samples. Not only will the color vary a bit from the photos that you view online, but your homes lighting may also change the appearance of your finished floors.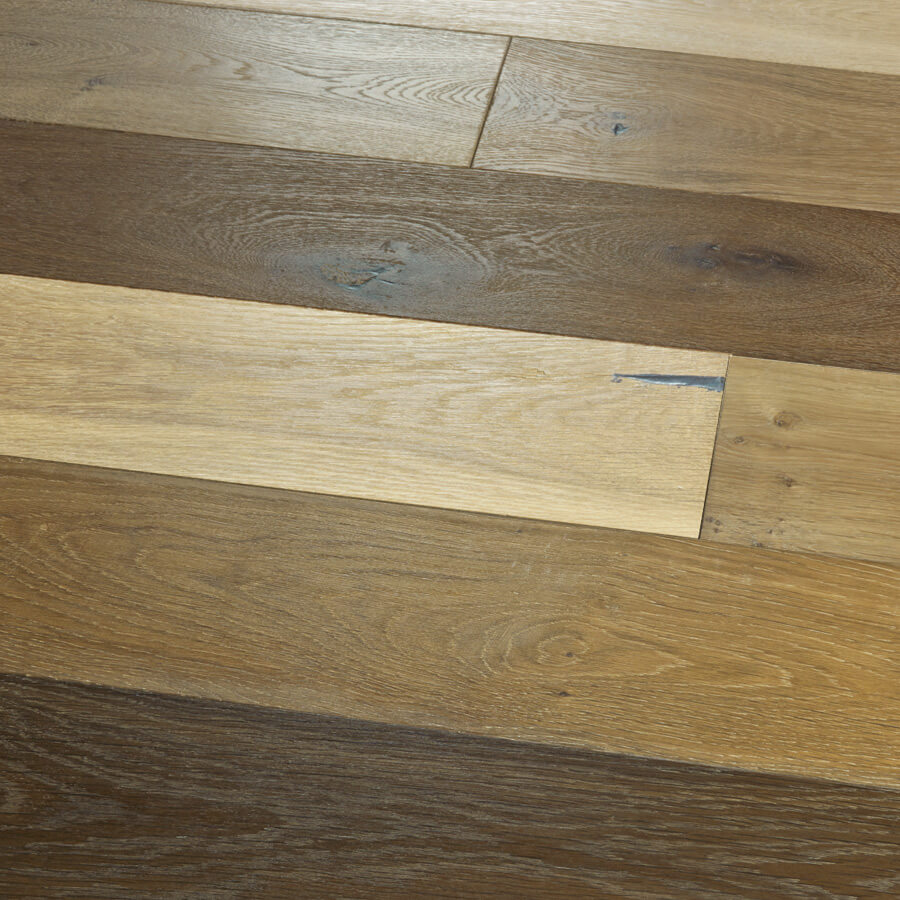 Locate a retailer near you to see some in-person samples and learn more about the beauty of color variation. Interested in learning more about color? Take a look at this Color Blending FAQ.