Interested in modern industrial design? We kinda like it too…
What is it?
It's a trend that was inspired by old factories and industrial spaces, perhaps out of necessity to convert old or abandoned buildings into urban living. The style includes stripped-back architecture, weathered looking surfaces, raw elements, exposed bricks, etc. Not only is this popular for renovations, but we are also seeing new custom homes with similar features. An added bonus to those who are interested in this kind of renovation: you can leave some surfaces unfinished and they can become décor elements.
Where did it come from?
The modern industrial look was born as a result of old barns, warehouses, industrial buildings and churches recently being converted into living spaces. It emphasizes use of distressed wood elements and exposed bricks from a turn-of-the-century industrial era. The modern twist is the addition of things such as copper to accent the weathered looking pieces.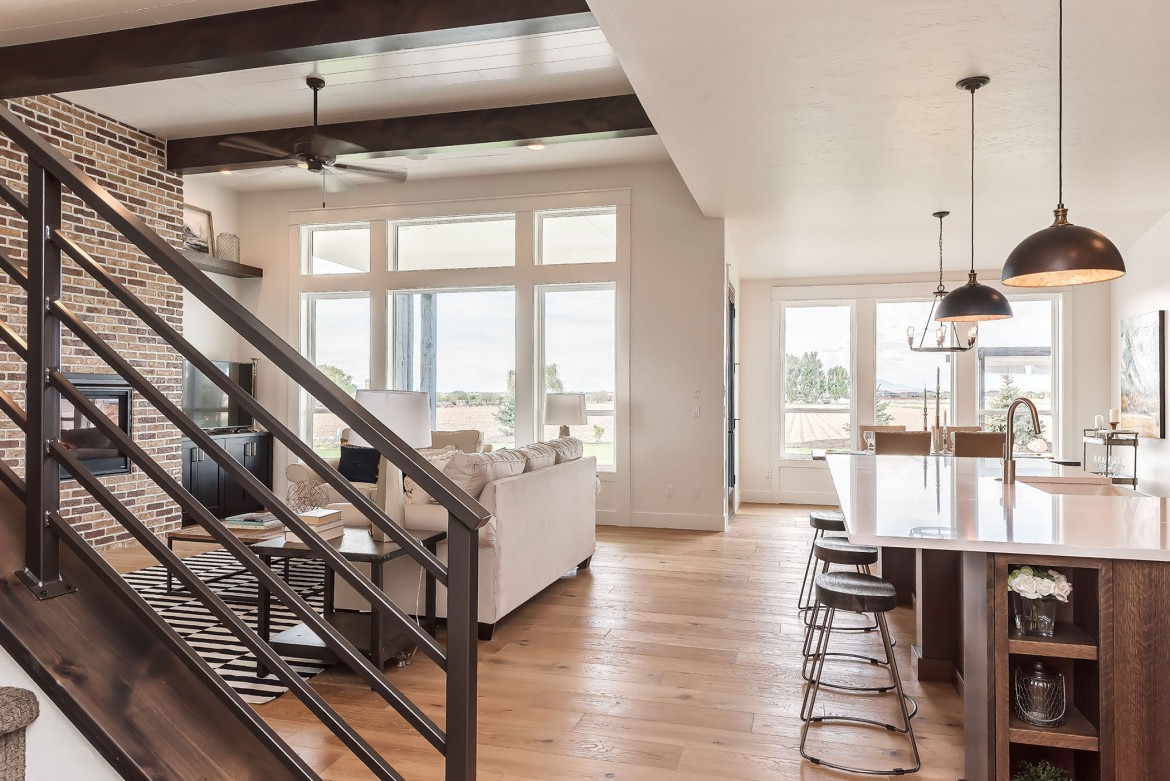 5 elements in most modern industrial homes:
    

Open Concepts
Spacious interiors usually come to mind when you think about industrial style so it makes sense to go for an open floor plan. You can leave the infrastructure open and embrace the rawness. Designs tend to be minimalist, which leaves room for adding contrasting elements such as rustic or vintage pieces as well.
    

Modern Details & Industrial Charm
Brick walls and sleek metals are major components of modern industrial style. One of the easiest rooms to do this in is the kitchen. Modern day appliances mixed with old industrial hardware is a simple way to incorporate the style.
    

Unique Lighting
High ceilings with dramatic lighting is a major trend. It's common to find light globes hung with wires or even stage lighting in modern industrial designs. Pendant lighting such as filament lights with Edison-style bulbs is another unique way to create a retro industrial look. We recommend choosing fixtures with rustic metals and creative details.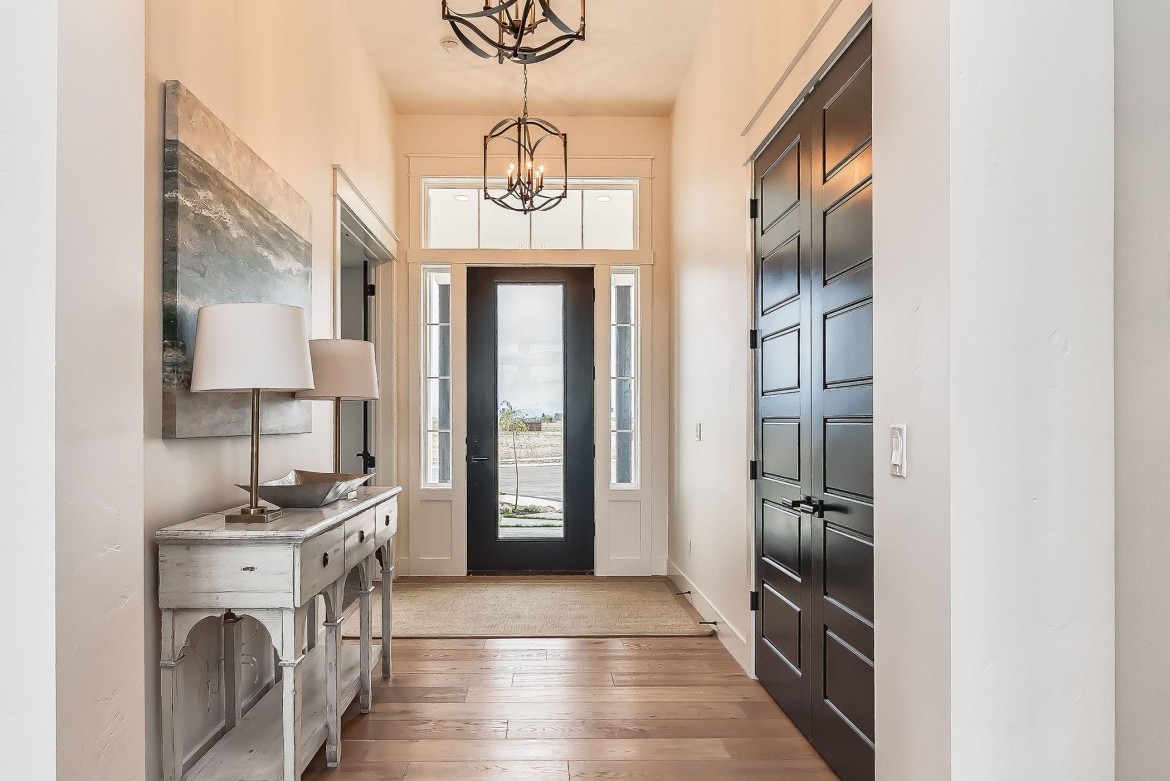 Wood & Metal
A great design option is to complement the industrial elements with sleek, lustrous metal finishes. Or add a rustic tone by incorporating rich wood to contrast with the industrial features.
"The delightful textural interplay of grainy, earthy wood and smooth, lustrous metal is a very popular industrial interior design trend."
    

Handcrafted Floors:
Concrete and hardwood are two of the more popular industrial flooring options. People love the look of handcrafted hardwood floors because of the added character from natural knots and mineral streaks. Using natural or reclaimed looking woods can add warmth to a contemporary industrial design providing a great contrast to the cool metallic elements. Adding rugs that are faded, dark or distressed can make a bold statement without taking away from the natural components.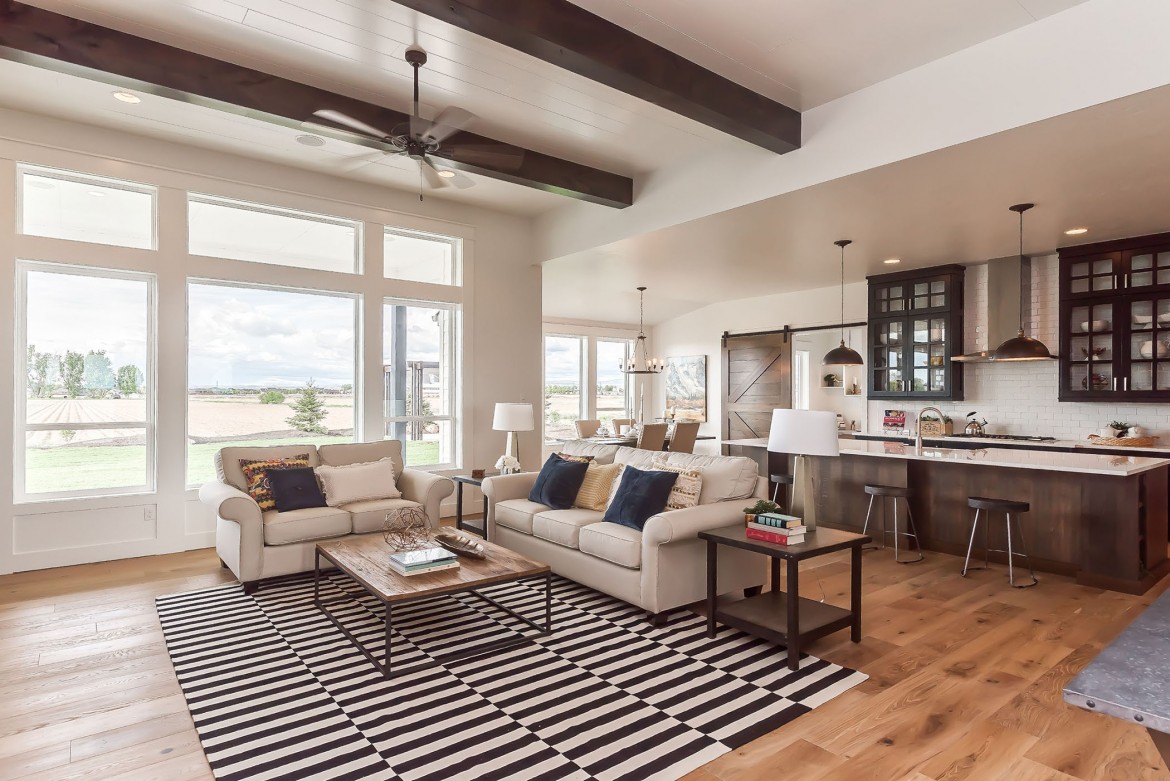 In conclusion, the most important thing in the industrial style is to understand that you do not have to do too much to achieve it. Distressed wood, cabinets on wheels, old lanterns or light fixtures, various metals for accents are all suitable materials, furniture and accessories.
The beauty of adding industrial elements into your home is the ability to mix and match your current contemporary styles with older inspired architectural details.
Featured photos by Gardner Homes in Idaho. Floor is Sandal from our Ventura Collection. See the complete design on Gardner Homes' Houzz profile.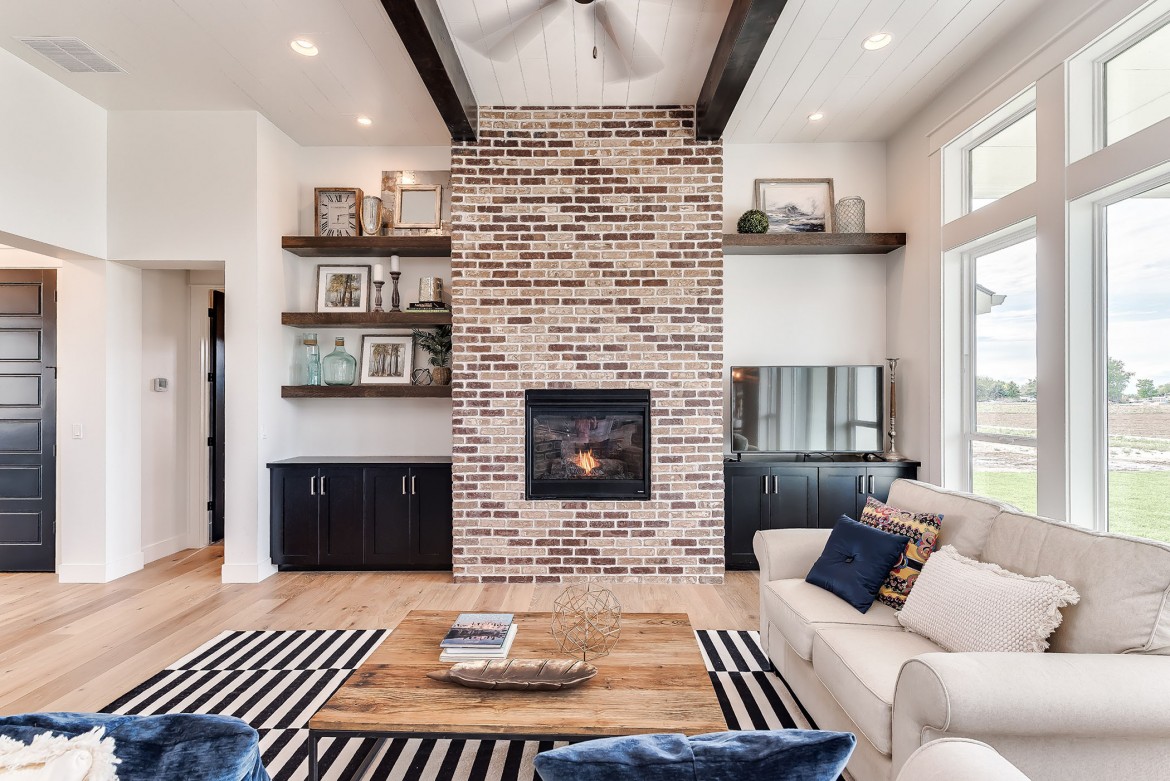 Sources
http://www.homestyler.com/designstream/article/contemporary-industrial-style  http://freshome.com/2013/12/04/10-ways-transform-interiors-industrial-style-details/ http://www.shelterness.com/35-interesting-industrial-interior-design-ideas/ http://www.impressiveinteriordesign.com/modern-industrial-interior-design-definition-ideas/