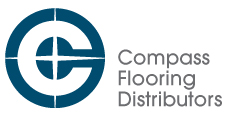 Compass Flooring Distributors
Address: 3533 Mercy Drive, Orlando, FL 32808
Phone: 407.930.0977
Website: Compassflooring.net
Compass… the right direction.
Serving Retailers in seven states.
Texas, Tennessee, Louisiana, Mississippi, Alabama, Georgia and Florida.
Call the main location in Florida to order your Hallmark Floors' displays, samples, supplies and flooring.
Compass…simply easy.
Compass Distributors
3533 Mercy Drive, Orlando, FL 32808
407-930-0977
Compass Distributors is a distributor for Hallmark Floors. Compass Distributors carry all of Hallmark's flooring collections
Click here to return to the Retailer Resource page.
Save
Save
Save