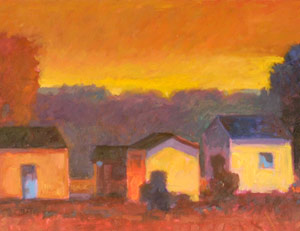 Welcome to Hallmark Floors
Hallmark Floors firmly believes in the total satisfaction of the consumer and are proud of the products we manufacture. To that end, we believe there is NO substitute for the personal, professional service that a local store offering installation advice and service, plus the local knowledge of the proper selection of Hardwood Flooring  and Luxury Vinyl Flooring offers. This service we believe is best delivered by a network of Authorized Dealers. We do NOT include Internet Dealers in our Authorized Dealer Network unless they sell AND service the product on the local level from a storefront.
We believe that the Internet is a useful tool for finding information and comparison to other products, but is NOT a substitute for professional advice.
Because we know from years of experience that the number 1 cause of complaints are related to Flooring Installation, Hallmark Floors will not honor Warranty concerns from Unauthorized Internet Sales. We cannot guarantee that the material sold was first quality nor that is it was properly transported or stored in a local warehouse familiar with the specific regions requirements. Like other Flooring Manufacturers, we have become increasingly aware of the disconnect and dissatisfaction that occurs with a substantial investment in a product like Hardwood Flooring that is dependent on the proper selection and environment for proper performance, Wood Flooring unlike other types of products that are fully manufactured "ready to plug in ", outside influences play a large role in their performance, so we ask that you carefully consider all options carefully.
Social Responsibility
As good corporate citizens, Hallmark Floors contributes a percentage of its profits to the care of the needy and underprivileged.
All of Hallmark Floors' profits from our molding/transition program supports the orphanage for special needs children at the Shepherd's Field – Children's Village, Langfang, China (www.chinaorphans.org).
The children cared for at Shepherd's Field have both physical and/or cognitive disabilities and reside in group homes with live-in foster parents, as opposed to dormitories. With these living arrangements, these children receive a lot of one-on-one personal interaction from the entire staff. Furthermore, many children have come to Shepherd's Field with life-threatening medical conditions that have been surgically corrected and the child later placed with a loving family through adoption.
[box]
Shepherd's Field
has broken ground on its long-awaited vocational center, which will be vital for children who are not adopted by the time they are fifteen. The goal of this vocational center is to provide these older children with job skills, giving them the opportunity to become self-sufficient by earning an income and preserving their dignity.[/box]
Please join Hallmark Floors in supporting this worthy cause.
Shepherd's Field – Children's Village, Langfang, China www.chinaorphans.org
Simply Beautiful
Simply Innovative
Simply Hallmark

Save