The appeal of wide wood planks comes down to their ability to make a space feel larger and more open. Wide plank flooring dates back to early colonial times and can be found in many types of spaces. Early American homes were often constructed with wide wood planks and they can also be found throughout much of Europe.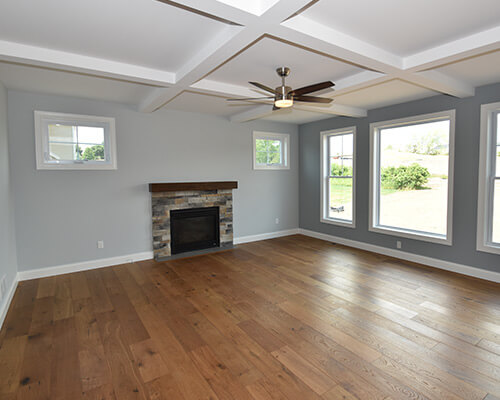 Board size has a surprising effect on the appearance and feel of a room. Wide planks make a striking statement in any home, whether it is an urban apartment or rustic cottage. For example, wide planks of random lengths create the custom feel of skilled craftsmanship. However, floors with the same width plank throughout present a very clean, consistent look; rooms with a more upscale design would likely benefit most from a consistent width wood floor.
It's important that you think about the width and length of planks as a key element to the design of your floor. This detail can dramatically change the finished look and dictates whether or not the space feels more traditional or contemporary.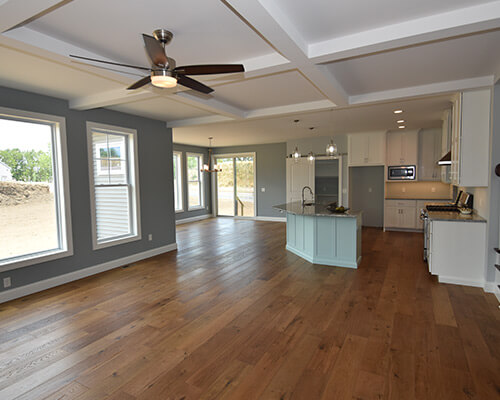 How do you choose the perfect plank size?
There are many factors to consider when making this decision, but ultimately it comes down to personal preference and the room in which the floor will be installed. We recommend taking into account the length and size of the room and then buying a single box of your favorite flooring to see how it fits in your space. The most important thing is that you are happy with how your home looks.
"For many reasons, both aesthetically and practically, homebuyers are generally drawn to hardwood floors as opposed to carpet. As does anything else, flooring trends do go through some change. While hardwood never 'goes out of style', new homes are featuring aesthetic changes to flooring such as wider planks and different washes. Flooring choice often depends on the style of home and sometimes even the region." – Josh Altman; Celebrity Realtor
If you're struggling to come to a decision on which type of wood planks you think would suit your home we recommend finding a Hallmark Floors' Spotlight Dealer near you. They are industry experts and would be more than happy to offer advice and help.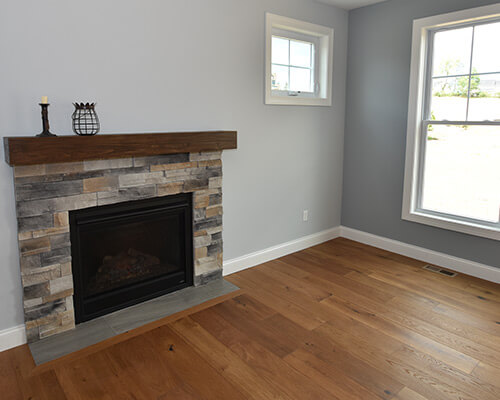 The photos used in this article were taken by Max Remley. Build and installation was done by Fedyk Builders of Fairport, New York. The floors are Mangrove from our Ventura collection. Click here to see the rest of the Ventura Hardwood Collection.
Wide wood planks are simply beautiful.
Visit your local dealer to see for yourself why our floors are Simply Better.
Locate a local dealer, Hallmark Floors' Dealers.
Follow us on Facebook, Instagram and Google+.
We design beautiful, fashionable floors for any life style.
Simply Beautiful
Simply Durable
Simply Hallmark