Discover Why
Hallmark Floors
is Simply Better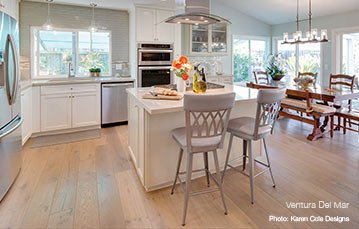 Hallmark Hardwood Floors
The Hallmark Floors' Hardwoods Collections combines the ageless beauty and craft of hardwood flooring with state-of-the-art manufacturing. We harvest materials in harmony with nature, in a sustainable and responsible way. Great care is exercised in manufacturing to ensure a healthful living environment. We produce floors of unsurpassed quality you will be delighted to call your own. Beautiful, Durable, Sustainable… Hallmark Floors.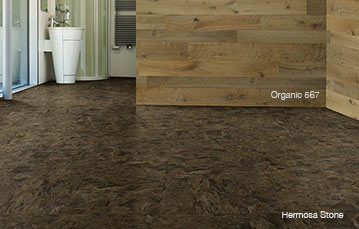 Hallmark Luxury Vinyl Floors
Eclipse the mediocre with Hallmark Floors' luxury vinyl. Not only answering, but delivering on the Design Community's demand for sharper visuals, refined wood textures and longer lengths! Plus, our luxury vinyl delivers on the price conscious consumers need for a conservative budget. Lastly, a combination of our durable wear layers, ceramic finishes and our superior center core provides a luxury vinyl floor that is built to endure.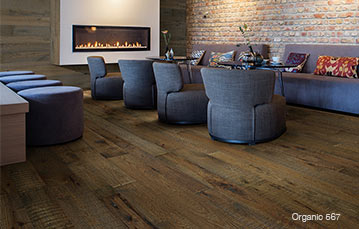 Hallmark Commercial Floors
Now you can have both style and quality in commercial flooring. You do not need to compromise elegance for durability; with Hallmark Floors you can have it all. The same superior quality and craftsmanship that can be found in Hallmark's residential flooring can be found in our commercial flooring too.

At Hallmark Floors we take Environmental Stewardship seriously and have since our inception over 12 years ago. We have led the way with Ultra low VOC (Volatile Organic Compounds ) in our finish and core materials as well as responsibility in how we source the lumber that makes our floors so durable, easy to clean and beautiful.

Your new floors are a big investment and we want you to get the best care possible when purchasing and installing your Hallmark product. To this end, we developed a National Spotlight Dealer directory. Spotlight Dealers carry all of our products and possess the ability to deliver the high quality service and expertise that you deserve and are looking for.

Hallmark Floors has been Carb II Compliant since 2008Hallmark Floors takes pride in the fact that from our inception, indoor air quality has been a very high priority. Our manufacturing process is closely monitored and third party certified. We pride ourselves as being a cutting edge company when it comes to having obtained world class, low-formaldehyde emissions.
What makes Hallmark Floors different?
Colors for every lifestyle

Family Friendly Finishes

Health Conscious Quality Floors

Top Rated Flooring Manufacturer

Lifetime Maintenance Guarantees
People who love our floors…
Click here to view Hallmark Floors' installation photos portfolio.
"We love our Hallmark Alta Vista flooring. We have had them for a year and get compliments on them everyday. We fell in love with the color (French Oak Malibu) in the showroom and ordered on the spot. We love the modern, industrial look yet the warmth of the colors. People tell us that our home feels so warm and inviting. And the color covers up the dog hairs and small scratches from the kids pulling chairs in and out around the kitchen table daily."
"Hallmark Silverado and Chaparral. Hallmark is a top seller because it has a wide plank hand scraped look and, most important, performs very well in our climate. Our installers always comment on how precisely the product is milled and its ease of installation."
"Heirloom was a big hit; it comes in oak, hickory and maple, all 5 inches and wider. The product sells itself. Once we had two or three of the Hallmark lines, we decided we had to have every floor it offers – that is how much we believe in Hallmark Floors."
"Installers are the litmus test, you can have all the colors and styles and bells and whistles and bows on the product you like, but when the guys who work with it everyday come back and say, 'wow, this was a well-made product. Can we install this floor again?' You know you have something good". . . "This was the engineered product we have been looking for. We could have 30 or 40 different products in our showroom but people would inevitably be drawn to Alta Vista. Sales have taken off."
"We are very excited to be able to offer these floors to our home buyers! The Ventura line is part of our standard package with 8 beautiful colors to choose from. Everyone just loves the look of these floors. It's a great product!"
"We are an Authorized Dealer of Hallmark Flooring and install Hallmark hardwoods on a weekly basis. As soon as our customers visit our showroom they are instantly drawn to their display. With so many collections and species there is something for every one. The flooring is not only beautiful and durable, their warranty is one of the best in the industry. Our relationship with Hallmark continues to grow and we look forward to working with Hallmark for many years to come."
"We showcase Hallmark Floors' products in our showroom, and it is one of our favorite products. They offer a huge variety of species and styles, and their pricing is very competitive. We have sold quite a bit of Hallmark, and have never gotten negative feedback from either our installers or our clients. We will definitely continue to offer Hallmark products to our clients as time goes by."
"As a designer of high end residential homes in the Bay Area I cannot say enough about the look and quality of Hallmark Hardwood floors. The Alta Vista Del Mar gave the perfect finishing touch to a recent project and the clients continue to tell me how many compliments they get on the home and the floor. I expect to use the Alta Vista and Moderno collections in the near future. I think the collections can work with traditional or contemporary style homes. Thank you for being the icing on the cake."
"As a designer of high end residential homes in the Bay Area I cannot say enough about the look and quality of Hallmark Hardwood floors. The Alta Vista Del Mar gave the perfect finishing touch to a recent project and the clients continue to tell me how many compliments they get on the home and the floor. I expect to use the Alta Vista and Moderno collections in the near future. I think the collections can work with traditional or contemporary style homes. Thank you for being the icing on the cake."