simply fashionable
Moderno hardwood flooring starts with dramatic color visuals equal to contemporary high end furniture. Our evolutionary Glaze Tek Poly Finish employs Hand touched color glazing for depth, movement and natural artistic visuals.
Moderno features fashionably longer 6′ – 7' board lengths, with 6" widths. Glaze Tek is up to 3 times more wear resistant than standard poly finishes. In addition to incredibly durable finish, Moderno has a 4mm multi-generational wear layer (twice as thick as our competitors). Moderno is the perfect balance of artistry and craftsmanship.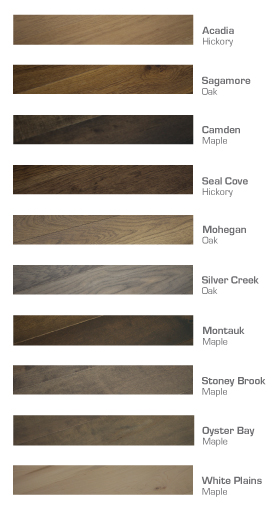 SPECIFICATIONS
* Dark fill in natural splits and knots.
Collection:

Moderno Hardwood Flooring

Width:

6"

Thickness:

9/16" thick with 1/6" (4mm) sawn cut face

Length:

Random up to 6.2' *

Edge Detail:

Microbevel

Surface Texture:

Smooth

Coatings:

TrueMark Glaze Tek Poly Finish

Package:

 20.7  sqft / carton; 60 cartons / pallet

French Oak Only:18.7  sqft / carton; 60 cartons / pallet

Weight:

43.5 lbs / carton

French Oak Only: 39.3 lbs / carton

Warranty:

5 year Commercial Finish and 10 year Commercial Structural

Trim Options:

Stair Nosing / T-Molding / Threshold / Reducer / Quarter Round;

Installation Options:

Glue Down, Staple, Float, and Over Radiant Heat
(Excluding Hickory OVER Radiant Heat)
Sawn, Rotary vs. Slice Cut

Cleaning Methods:

Hallmark TrueClean floor cleaner

Commercial Moderate:

(Commercial Light)

EN 31 – Bedrooms, Hotels, Conference Rooms Small Offices

Commercial General:

EN 32 – Classrooms, Small Offices, Hotels Boutiques

HUD/FHA Requirements:

Meets or Exceeds

Coefficient of Friction (ASTM D-2349):

Exceeds ADA Guidelines of .60

Flooring Radiant Panel Test (ASTM E-648):

Passes (Class2)

Flame Spread Tunnel Test (ASTM E-84):

Meets Class C

Sound Transmission Class STC (ASTM E-90):

Eternity Underlayment STC 72/IIC 73/ Delta 20

Impact Insulation Class IIC (ASTM E-492, E-989):

Eternity Underlayment STC 72/IIC 73/ Delta 20

Installation Adhesive:

Urethane wood Adhesive

Subfloor Requirements:

Below, On or Above Grade

FSC® Certificate:

Certificate – SCS-COC-004977 | License – FSC-C121559
All wood collections are natural products and can have high variation of color and graining. It is recommended to look at our room scenes and multiple samples when making a final product selection.
* Due to available raw materials the Moderno collection is now random 6'2″.
Installation Instruction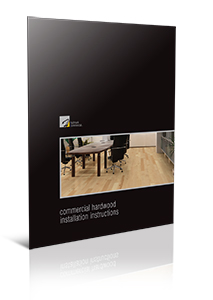 Installation Instructions PDF
Click here to download.
Maintenance & Warranty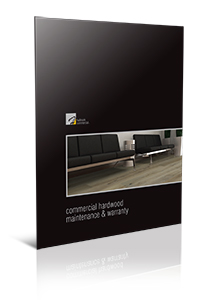 Maintenance & Warranty PDF
Click here to download.
Ceilings & Walls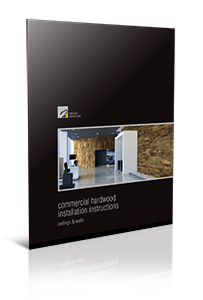 Ceilings & walls Instructions PDF
Click here to download.
Brochure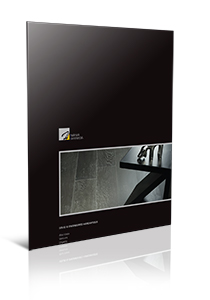 Moderno Brochure PDF
Click here to download.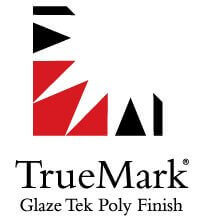 TRUEMARK GLAZE TEK POLY FINISH
The Moderno Collection from Hallmark Hardwoods is finished with TrueMark GlazeTek Poly Finish. Four coats of hand applied base and accent colors, combined with twelve coats of finish achieve, a depth and richness unparalleled anywhere in the hardwood flooring industry. Nano technology is incorporated into the surface and fortified with aluminum oxide for a finish, so durable it is carries a limited lifetime warranty against wear through. GlazeTek, years of research and development have resulted in the first true high fashion, glazed furniture-finish to be applied to a hardwood floor.
TrueMark GlazeTek Poly Finish, fashion, function and beauty designed to protect your wood flooring investment for today and tomorrow.
TRUEMARK – Simply Enduring
Coated with our Nano Tough technology and hand touched glazing for
• Superior color depth
• Superior durability
Where durability and fashion meet for unparalleled performance and looks.

The Moderno Collection from Hallmark Hardwoods has our Truecore. A great engineered hardwood floor starts with a strong foundation. Hallmark Hardwoods uses only true hardwood veneers for the centerply in our hardwood flooring. The ply's are pressed at high pressure and heat. The process compresses the core veneers and makes the plank harder and more dimensionally stable.
TRUECORE – Simply Safer
Created with high pressure & heat resulting in
• Higher Stability
• Higher Density
• Higher Strength
For the highest achievable solution for your home-simply safer.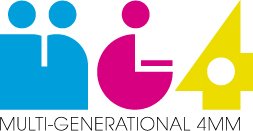 Hallmark Hardwoods Moderno engineered hardwood floors, features a long lasting 4mm USFS certified sawn face layer. This ultra thick wear layer has the same usable surface as 3/4" solid hardwood flooring, allowing 3 guaranteed sandings. You can now enjoy the superior dimensional stability of an engineered hardwood floor without compromising on the thickness of the surface wear layer.
MG4 – Simply Renewable
100% Sawn, Certified North American Hardwoods producing a,
• Certified
• Guaranteed
• Long Lasting
Wear layer for Multi-Generations
to enjoy for years to come.
PREMIUM SAWN – CUT FACE

Sawn Face allows for a thicker face cut and solid hardwood flooring visuals. Sawn-Face engineered hardwood floors use slow growth materials more efficiently.
EUROPEAN & AMERICAN TIMBER SOURCING
Hallmark Hardwoods Alta Vista engineered hardwood flooring, uses premium PEFC Certified French and USFS Certified North American Species. American Walnut and French White Oak have been the premium woods used in fine furniture and cabinets for centuries. Sourced from sustainable sources make these historic woods an ideal fit for your home.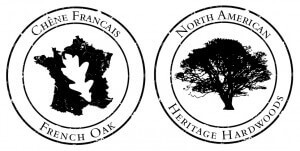 Simply Beautiful
Simply Better
Simply Hallmark


Save