Simply natural
The Ventura Hardwood Floors Collection with our NuOil® Finish from Hallmark Floors is finished with NuOil® which employs a revolutionary new technology. The finish has unique performance characteristics and durability that make it a great choice for someone who wants the visual character that only oil can provide. Oil finishes have been used for centuries on floors and furniture. NuOil® uses proprietary technology in the application of numerous coats of oil finish in the factory that make it the industry leader in wear-ability and stain resistance in oil finish.
Due to the unique hybrid multi-coat technology of NuOil®, it is not necessary to apply an additional coat of oil at time of installation. That can be reserved for a later date when it becomes desirable to refresh and renovate the floor.
Simply Better…Discover Why.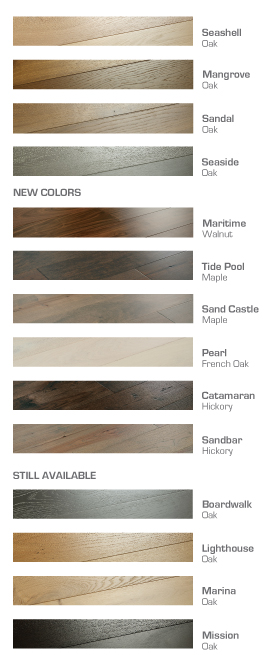 SPECIFICATIONS
* Dark fill in natural splits and knots.
FSC® Certificate:
Certificate – SCS-COC-004977 | License – FSC-C121559
Collection:

Ventura

Width:

7.5″

Thickness:

1/2" thick with 1/16" (2mm) Slice Face

Length:

6'2″ (74")

Edge Detail:

Handcrafted Microbevel

Surface Texture:

Lightly Wire Brushed

Coatings:

NuOil

Package:

31.09 sqft / carton; 45 cartons / pallet

Weight:

54 lbs / carton

Warranty:

3 year Commercial Finish and 10 year Commercial Structural

Trim Options:

Stair Nosing / T-Molding / Threshold / Reducer / Quarter Round;

Installation Options:

Glue Down, Staple, Float, and Over Radiant Heat

Cleaning Methods:

Nu Oil Natural Oil Cleaner & Nu Oil Renu

Commercial Moderate:

EN 31 – Bedrooms, Hotels, Conference Rooms Small Offices

Commercial General:

(Commercial Light)

EN 32 – Classrooms, Small Offices, Hotels Boutiques

HUD/FHA Requirements:

Meets or Exceeds

Coefficient of Friction (ASTM D-2349):

Exceeds ADA Guidelines of .60

Flooring Radiant Panel Test (ASTM E-648):

Passes (Class1)

Flame Spread Tunnel Test (ASTM E-84):

Meets Class C

Sound Transmission Class STC (ASTM E-90):

Eternity Underlayment STC 72/IIC 73/ Delta 20

Impact Insulation Class IIC (ASTM E-492, E-989):

Eternity Underlayment STC 72/IIC 73/ Delta 20

Installation Adhesive:

Urethane wood Adhesive

Subfloor Requirements:

Below, On or Above Grade
Installation Instruction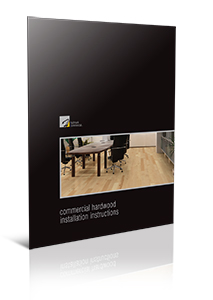 Installation Instructions PDF
Click here to download.
Maintenance & Warranty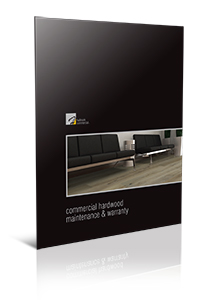 Maintenance & Warranty PDF
Click here to download.
Ceilings & Walls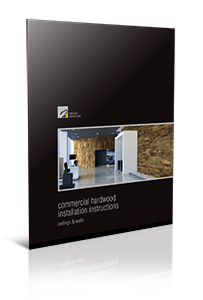 Ceilings & walls Instructions PDF
Click here to download.
Brochure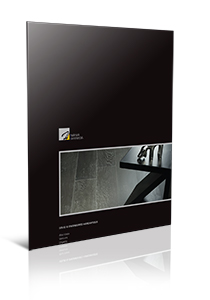 Ventura Brochure PDF
Click here to download.
Ventura Commercial Hardwood Flooring
Ventura Commercial Hardwood Flooring is manufactured with our innovative Nu Oil finish. Easy to maintain and renew, Ventura is the perfect choice for commercial projects. Beautiful, contemporary colors and styles, designed to work in a variety of environments makes Ventura Commercial Flooring both durable and smart.

NuOil® Hybrid Multi-layer Oil Finish
NuOil® incorporates new hybrid technology, creating a highly durable, stain and fade resistant finish, all with a limited lifetime warranty. NuOil® is easier to maintain than traditional oils and does not require an immediate re-coat at time of install.
NuOil® – Simply Worry Free
The revolutionary oil system using
hybrid technology making it:
• Highly Durable
• Easily Renewable
• Stain Free Resistant
One step better, one step less for a
worry free floor.
NuOil® FINISH PROCESS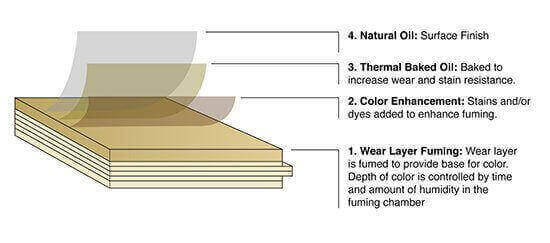 Simply Versatile
Hybrid Multi-Layer Finish Process Creates Most Durable and Versatile Oil Finish in the Marketplace. NuOil® is Unsurpassed in Stain & Wear Resistance.
VENTURA HARDWOOD COLOR, GRAINING & NATURAL CHANGES
Ventura wood floors is a natural product that features distinct color and graining. The contrast of this collection can vary from light to dark visuals between boards along with the grading of large to small knots. Each board is unique in its characteristics and will vary from piece to piece. Natural surface knots and voids are filled with dark putty.
These subtleties may become more distinct over time due to exposure to direct sunlight. Occasional rearranging of furniture and rugs will help reduce the potential effects of the sun.
*Below are samples of the color range in Ventura. Remember, wood is a natural product and will naturally vary in graining and color.
**Color variation is more visible in natural floors.

The
Ventura Hardwod Flooring Collection
from Hallmark Hardwoods has our Truecore. A great engineered hardwood floor starts with a strong foundation. Hallmark Hardwoods uses only true hardwood veneers for the centerply in our hardwood flooring. The ply's are pressed at high pressure and heat. The process compresses the core veneers and makes the plank harder and more dimensionally stable.
TRUECORE – Simply Safer
Created with high pressure & heat resulting in
• Higher Stability
• Higher Density
• Higher Strength
For the highest achievable solution for your home-simply safer.

True Slice is a new progressive process developed for the sole purpose of greatly increasing one thing… "Stability". With a highly stable & thicker face cut TrueSlice greatly reduces the opportunity for checking in dry environments when compared to traditional processing methods. Simply ensuring a lifetime of memories on your investment.
TRUESLICE – Simply Steadfast
This new cutting edge veneer technology provides the
• Highest Possible Performance
• Solid hardwood visuals
• Maximum stability in all environments

For long lasting superior quality.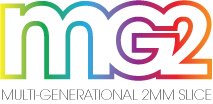 Hallmark Hardwoods' Ventura
engineered hardwood floors, features a long lasting 2mm PEFC certified sliced face layer. This thick wear layer allows 2 guaranteed sandings. You can now enjoy the superior dimensional stability of an engineered hardwood floor with the look of a solid hardwood floor.
MG2 – Simply Renewable
Certified French oak Hardwoods producing a,
• Certified
• Guaranteed
• Long Lasting
Wear layer for Multi-Generations
to enjoy for years to come.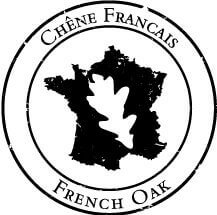 EUROPEAN TIMBER SOURCING
Hallmark Hardwoods' Ventura engineered hardwood flooring, uses premium PEFC French Oak Certified French Species. French White Oak has been the premium wood used in fine furniture and cabinets for centuries. Sourced from sustainable sources make these historic wood an ideal fit for your home.
Hardwood Floor Molding (Trim)

Hardwood floor molding and trim information for Hallmark Hardwoods floors. If you have questions or would like to order our molding, email us or call.
Trim Options: Stair Nosing / T-Molding / Threshold / Reducer / Quarter Round:
Hallmark Floors manufactured trim Lengths are 82″
*All Hallmark Floors' moldings are engineered with the exception of Quarter Round.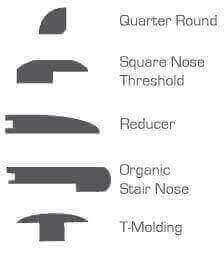 Molding Specifications
Download PDF Here
Simply Beautiful
Simply Better
Simply Hallmark